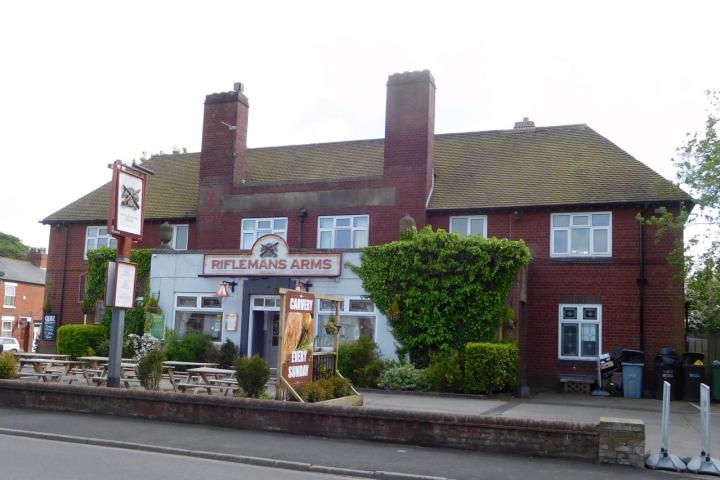 Plans have been submitted to Cheshire East Council for a new residential development on the site of a public house.
The proposed scheme from New Moor GB Ltd is for 8 dwellings, consisting of two blocks of 4 mews houses to replace 'The Riflemans Arms' on Moor Lane. The accommodation will be two storey with three bedrooms on the first floor and a master bedroom in the roof space. Each property will have two parking spaces, located in a small parking court to the rear off New Street, and a private garden.
The plans can be viewed on the Cheshire East Council website by searching for planning reference 17/2236M. The last date for submitting comments is May 23rd and a decision is expected by 27th June.