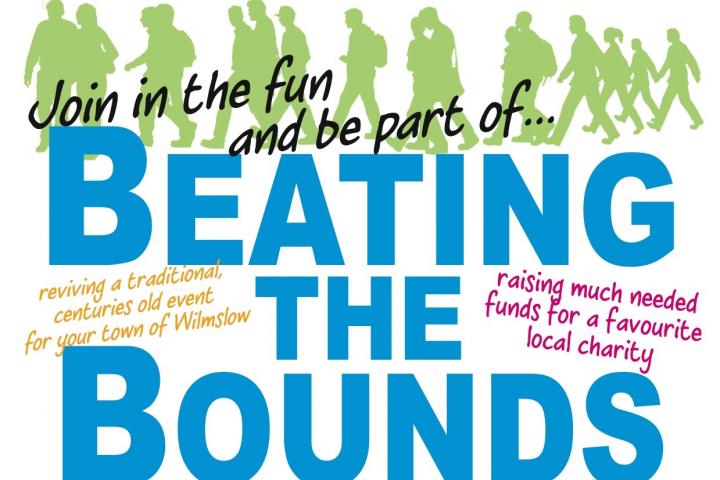 A local group of fundraisers are reviving an ancient tradition to raise money for East Cheshire Hospice whilst enabling people to learn more about the town.
Beating the bounds is an ancient custom where a group of old and young members of the community would walk the boundaries of the parish, usually led by the parish priest and church officials, to share the knowledge of where they lay, and to pray for protection and blessings for the lands. The tradition is still observed in some English and Welsh parishes but was last held in Wilmslow in the early 80s.
Ned Spencer, who has recently set up the Wilmslow Support Group of East Cheshire Hospice, is organising the Beating the Bounds sponsored walk which will take place on Sunday, 21st May.
He told wilmslow.co.uk "When considering ideas for fund raising for ECH I decided on the Beating the Bounds event because walking is a very popular pastime, encouraging people to take some exercise and breathe some fresh air has to be good and it is an opportunity for people to see a bit more of the area where they live. Plus the idea of 'bringing back' a traditional event - Beating the Bounds - appealed to me."
The event looks set to be a great community event and has support from Wilmslow Rugby Club, Wilmslow Business Group, Wilmslow Churches Together, Wilmslow Town Council and a number of local businesses and organisations.
There will be two routes for the walk, the first of which is a 15 mile walk which will follow a route close to the parish boundary and secondly there will be a 5 mile walk that is ideal for families and those looking for more of a stroll.
Both walks will start from and finish at Wilmslow Rugby Club, with the 15 mile walk setting off between 10am and 12noon and the 5 mile walk between 2pm and 3pm.
Ned said "The plan is to encourage all participants to finish about the same time and have a barbecue together. Plus the children will have a treasure hunt to enjoy."
Click here to register and for more information.
Ned added "We are asking for a registration fee of £15 per adult to cover our costs. By doing this all sponsorship money raised by you will go directly to the hospice."