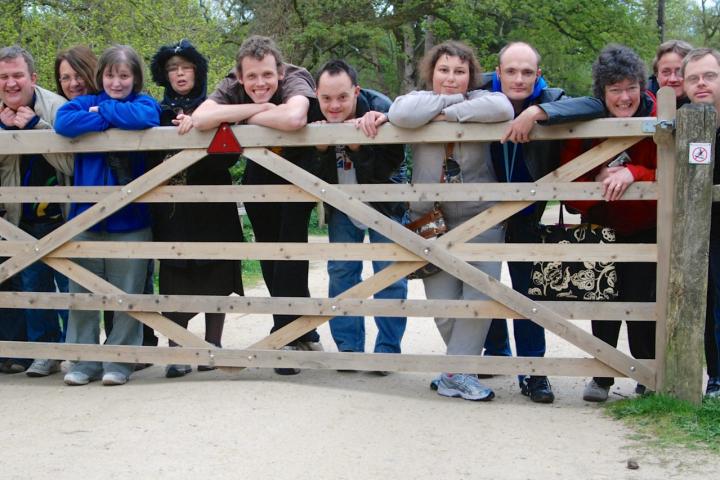 Five local community projects shared £20,000 in funding from Cheshire East Council after an event which saw groups pitch their ideas which were then taken to a public vote.
The 'You Decide' event – held at Honford Hall Community Centre, Handforth on Saturday, 7th January, allowed local organisations and individuals to put forward ideas that would make a difference to local people with the dual aims of encouraging innovation and achieving added value for the local community.
Ten projects were considered in total, with presenters given three minutes to demonstrate why their project deserved funding. The result was then decided through a public vote.
The five successful community projects, aimed at boosting the health and wellbeing of people in Wilmslow, were Time Out Group; Parent Carer Support; Wilmslow Youth Project; Transition Walks Wilmslow and Colshaw Farm Snow Angels.
One of the successful bidders, The Time Out Group - a social and leisure group for adults with learning disabilities - are in the process of setting up a permanent base at The Paddock in Handforth.
Salli Ward, Time Out Group Manager, explained "The money will be used to help fund the Handforth premises so our members can run a drop-in from where we can run training events in independent living skills and have space to hang out, relax, provide information, guidance and support.
"Members will feel less isolated, more confident and fulfilled and they will learn about keeping and living well. Funding will enable us to provide professional support to members in learning skills such as meeting and greeting, serving tea and providing information."
Speaking about their successful bid, Pippa Tyrell of Transition Wilmslow explained "Transition Wilmslow will be organising a series of six outdoor activities this year which will be advertised to the public. These will be mainly guided walks, building on our successful programme this year, encouraging people to get out in the fresh air and explore places they perhaps do not know very well.
"The grant will cover our public liability insurance together with publicity costs."
Shelley Brough from Cheshire East Council's public health service presented the cheques to the successful projects which had to meet public health outcomes as well as be sustainable.
Cllr Paul Bates stated, "This pioneering way of funding projects gave residents in Wilmslow, a chance to take real control of how money is spent by voting on the projects that they felt would make a difference to their local area.
"Those who did not receive funding on Saturday, will receive help and support to access different funding streams. It was a great way for new connections to be made which I am sure will result in even more new projects across Wilmslow."
Projects will be monitored by the council and community representatives.
For more information email Val Burlison.
Photo: Time Out Group.
Tags: