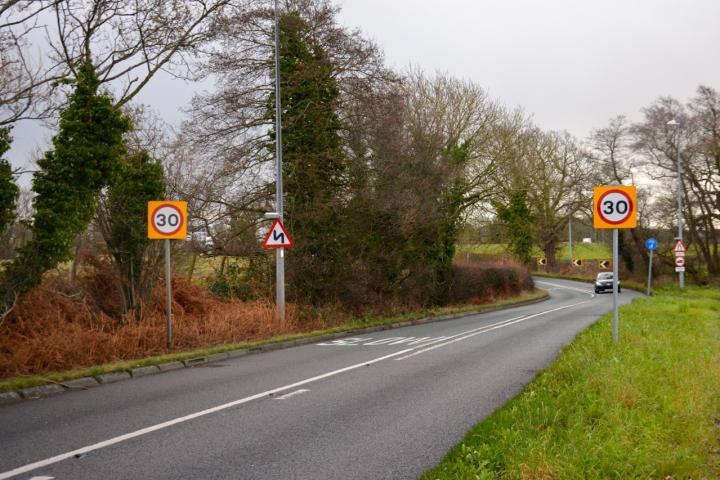 As many motorists will have noticed the street lights on a stretch of the A538, heading towards Wilmslow, have not been working for some time.
We understand that most of the new LED street lights on Altrincham Road have been off since the end of summer, from the roundabout just after the second runway tunnel up to the next roundabout.
One local resident contacted wilmslow.co.uk saying it "All seems very odd after the concerns from three years ago" when the street lights along the A538, heading towards the airport tunnels, were switched off as part of the council's street lighting carbon reduction scheme - in an effort to slash carbon emissions, cut down on light pollution and save money.
However, the Council reviewed their decision and turned the street lighting back on after sports clubs and local residents raised concerns about the safety of pedestrians and cyclists.
Having contacted the Council about the situation we can now confirm that it will be rectified in the next couple of weeks and the lights will be back on.
A spokesman for Cheshire East Council, said: "The power supply to the street lights connecting two roundabouts on Altrincham Road in Wilmslow was recently damaged by a collision."
"We are working to repair this stretch of the A538 and expect this work to be completed within a fortnight.
"We thank the public for their patience and will have the new LED lights functioning normally as soon as possible."
Tags: