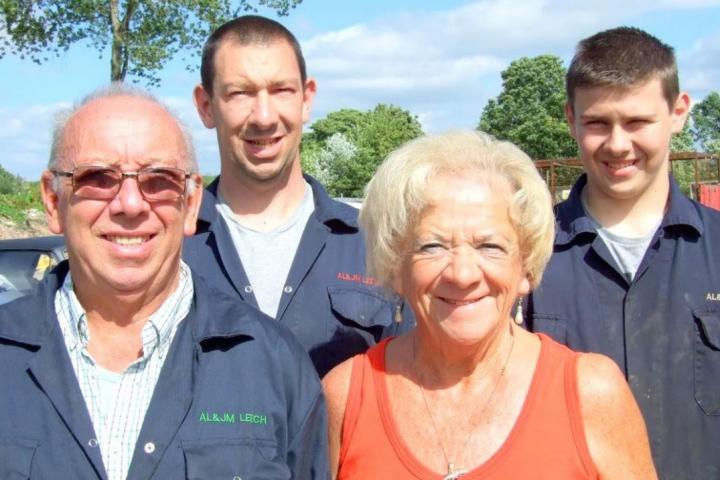 A Wilmslow garage that has been operating for over half a century closed its doors for the last time on Friday, 12th August, to make way for a new residential development.
AL & JM Leech Motor Vehicle Repairs of Moor Lane has been servicing and repairing the vehicles of local motorists for 52 years.
The family business, which was situated next door to the now defunct Ned Yates Garden Centre, has for many years been run by Alan Leech, his wife Julia and son Andrew.
Alan who will be 74 in November, started work in 1958 having serving his apprenticeship at Manchester Garages in Wilmslow.
Alan said "We decided to go on our own as a business in 1964. In 1980 we had a workshop in Brown's Yard near the Wilmslow railway viaduct. We spent a few years there but unfortunately had to vacate the site when the A34 bypass was constructed.
"I used to be the vice- chairman of Highways and ironically I was on the committee that gave permission for the new bypass to go right through our workshop.
"However, I maintained a fleet of vans for Ned Yates Garden Centre at the time and Trevor Jacques, the owner, kindly let us use this workshop from the 1980s onwards."
When Alan began work in the late 1950s the car of the day was the Ford Popular which was definitely the car of the era. "I can service those in my sleep" he says with a wry smile. Other early vehicles he remembers working on in particular were the Ford Consul Mk1 and the Triumph Herald.
Speaking about his decision to retire, Alan said "We've had to vacate our premises to make way for 14 houses. We are not being forced out but circumstances have led to our decision to retire."
Alan and Julia have always enjoyed travel and have a motor home so in their retirement they are planning a number of holidays touring Britain.
Photo: Alan and Julia with their son Andrew and grandson Adam.