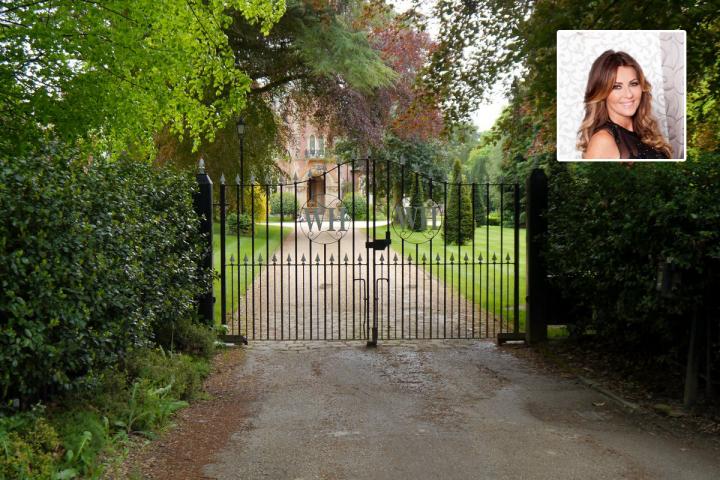 A reality TV star and ex-footballers' plans to create a conference and wedding venue at their home in Great Warford will be determined by the Northern Planning Committee next week.
Dawn Ward, star of The Real Housewives of Cheshire, and former Premiership footballer Ashley Ward have applied to change the use of Warford Hall from a private residence with ancillary offices for their business to a dwelling with conference and banquet facilities for the hosting of weddings, boot camps and seminars which could attract up to 130 people.
The plans, termed 'Party Warford' by locals have proved controversial with around 150 local residents objecting on the grounds that it would be inappropriate in a quiet, rural village and that it would have a very negative impact on the residents of Great Warford. Many of whom raised concerns about noise disturbance and an increase in traffic on narrow lanes.
The parish councils of Little Warford, Nether Alderley and Great Warford all objected to the application.
However, the proposed development is recommended for approval by the Northern Planning Committee as it is "deemed to represent appropriate development and is not contrary to Green Belt policies".
A report prepared for the Northern Planning Committee meeting on Wednesday, 6th July, states that: appropriate conditions could be framed to limit the impact of the use of the buildings to an acceptable level and thereby provide an acceptable impact on local residents; the proposal would satisfy the economic sustainability roles by providing employment and there would be no particular issues regarding the social role of sustainable development.
To address concerns about road safety, a 'park and ride' scheme has been proposed, whereby most guests at the functions would be picked up by mini bus and some guests to major events would be prevented from accessing the venue by car - which the planning officer considers would satisfy 'the environmental role of sustainability'.
Other revised proposals, in response to comments from local residents, include replacing bi-fold doors with a solid wall with acoustically treated windows. Additionally, one of the courtyards has been removed from the proposal and only the courtyard within the complex of buildings would be used and only up to 7.30pm.
The Wards anticipate that 20-30 functions would be held at the hall in year one, potentially rising to 80-100 functions a year - all of which would be wound down by 11.30pm.
Warford Hall was constructed in the late 19th century and is set in 5.76 acres, of which the Wards own 5.26 acres. It has been on the market for over 4 years but has generated little interest.
The plans can be viewed on the Cheshire East Council website by searching for planning reference 15/4515M.