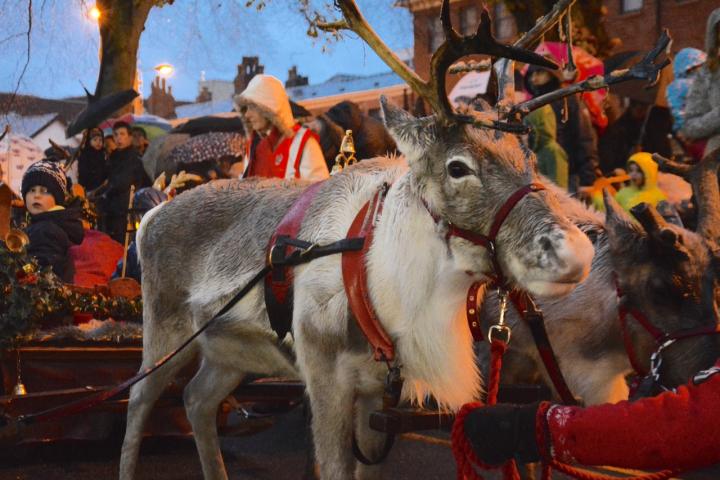 Wilmslow Town Council has agreed to provide the funding for reindeer to enhance the switching on of the Christmas Lights event again this year.
At their meeting on Monday, 16th May, councillors voted in favour of covering the £2700 cost for this year's event, which is organised by Wilmslow Business Group. However, they agreed to review the situation for future years.
This funding is in addition to the grant Wilmslow Town Council approved last month for Wilmslow Business Group which will provide them with £12,000 for the next two years to go towards the salaries of their events team.
Councillor Martin Watkins, Chairman of the Town Council said "We would like to know from the public what they think about having the reindeer there. What would they say if we were to say we are not having the reindeer any more? That is what we want to know."
Please let Wilmslow Town Council know via the comment box below whether you would like the reindeer parade to continue as part of the Wilmslow Christmas Light Event or not. Do you think it is worth the £2700?