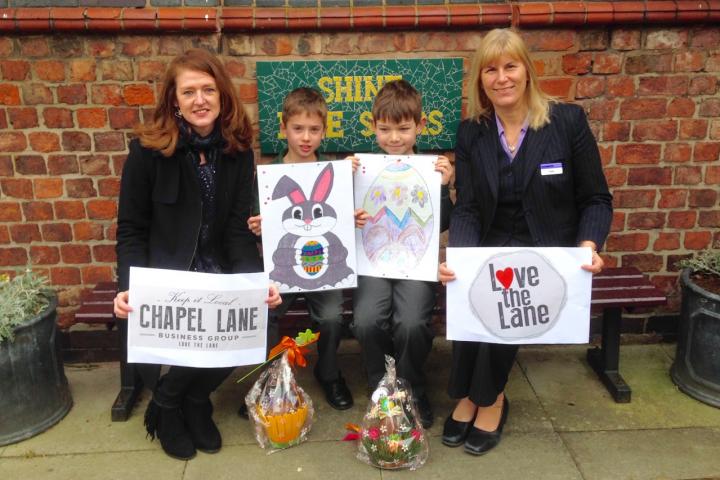 Children from Years 2 and 3 of St Anne's Fulshaw C of E Primary School were invited by Chapel Lane Business Group to create some Easter themed artwork which has been on display along Chapel Lane for local residents and visitors to enjoy.
There were 17 very colourful entries and the winners were chosen by CLBG members.
Ben Maroney aged 8 won first prize with his gorgeous bunny and Adam Abraham aged 8 won second prize with his very colourful Easter egg.
Photo: Julie Dawn Potts and Lesley Conlon of Chapel Lane Business Group with Ben Maroney and Adam Abraham.
Tags: