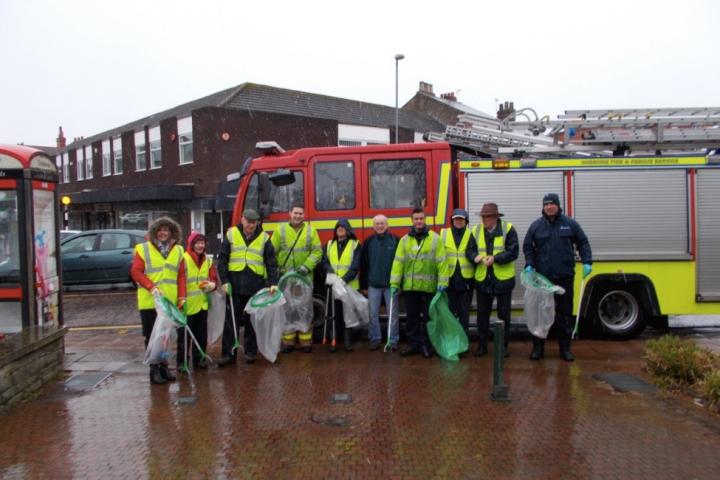 A campaign to get a million people out and about cleaning up their communities saw Wilmslow firefighters picking litter in the town.
The crew joined Wilmslow Clean Team and picked litter for Clean for The Queen, collecting several bags of rubbish.
The Clean for The Queen initiative aimed to give the country a tidy-up ahead of The Queen's 90th birthday in April, to be widely celebrated in June 2016.
Wilmslow Clean Team organised the Wilmslow Spring Clean Week, which is now in its third year, to coincide with the nation's 'Clean for the Queen' campaign to help clear up the litter that blights streets, parks, hedgerows and grass verges in the town.
Watch Manager Kev Grace said: "We were only too happy to support this campaign and join Wilmslow Clean Team to help pick litter. Despite the snow and rain we managed to make a real impression on the town and you can certainly tell the difference this worthwhile campaign has made to the area."
The team of about 30 volunteers at Wilmslow Clean Team put together a series of community litter picking events which took place throughout the week in different parts of the town. Additionally, Lindow Explorers are holding their own litter pick event on Wednesday 2nd March focusing on town centre car parks.