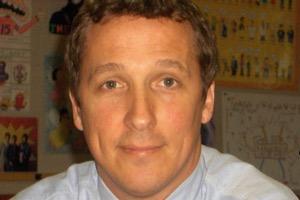 An American coach and speaker is delivering a talk next week for parents of primary school children which he says will help them develop in their children the necessary qualities for a happy and successful life.
Dean Schneider will be delivering 'The 8 It's of Parenting for Character' at Wilmslow High School on Monday, 14th March, the aim of which is to provide parents with parenting strategies and ideas to develop children who are ethically sound, socially connected and academically prepared.
The presentation will cover such qualities as humility, empathy, cooperation, effort, self-discipline, resiliency and the drive to be their best.
Dean Schneider explained "This one-of-a-kind presentation doesn't offer any pie-in-the-sky solutions or candy-coated lines of encouragement, because being a person of character involves much more than that. What it does offer is a winning approach to parenting, rooted in character, which will inspire and enlighten parents to bring out the best in their children. It is a message that is desperately needed in today's culture of selfies and microwave formulas for success."
He added "Developing good character doesn't happen by osmosis, it begins with us parents who are the first and most important teachers of character."
The '8 It's of Parenting for Character' presentation is free to attend and will take place at Wilmslow High School on Monday, 14th March from 7pm to 8:15 pm.