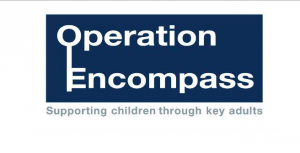 As part of their ongoing dedication to safeguarding the students, Wilmslow High School has joined a Police-led initiative called Operation Encompass.
The scheme has been set up to help ensure that schools can appropriately support any child where a domestic incident has been reported to Police.
Following a domestic incident, the Police will make contact with the school by 9am the next school day and communicate relevant information to nominated, trained school staff.
This knowledge, given to schools through Operation Encompass, allows the provision of immediate early intervention through 'silent' or 'overt' support, depending upon the needs and wishes of the child.
Detective Chief Inspector Nigel Wenham of Cheshire Police said "The evidence demonstrates it's a really effective way of communicating between schools and police, to put safeguards in place."
Cheshire Police began piloting the scheme in four neighbourhood areas – Widnes, Ellsmere Port, Macclesfield and Warrington Central in around June 2014.
Tags: