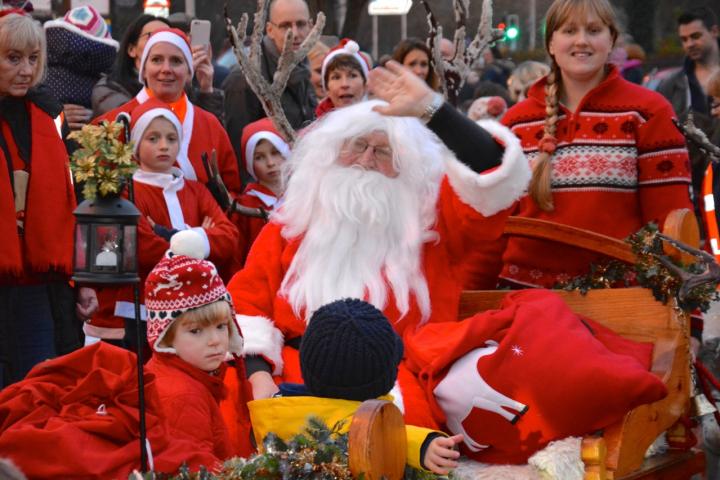 Plans have been revealed for the Wilmslow Christmas lights switch-on event which will take place on Saturday, 28th November, to mark the start of the festive celebrations.
Once again the highlight of the day will be the parade of real reindeer pulling Santa's sleigh through the town, which is guaranteed to attract the crowds and has proved very popular each year with both young and old alike.
As in previous years the parade will head towards Bank Square where stage entertainment, including a performance from the Choir of St Anne's Primary School, will precede the turning on of the town centre Christmas lights.
The reindeer will be arriving in the town at around 2pm and will be available to view in the library gardens until the parade starts at 4pm.
This year for the first time a Christmas Market, positioned adjacent to the reindeer pen in the library gardens will be open from 10am until 4pm to encourage people into the town throughout the day.
Town Clerk, Matthew Jackson said "Bringing reindeer to Wilmslow seems to capture the imagination of our children as demonstrated by the numbers that turn out each year. As a Town Council we believe that we should make a difference to residents of all ages and this annual event probably gives more fun to the under 10's than everything else we do throughout the year."
He added "The introduction of the Christmas Market is to bring people of all ages in to the town throughout the whole day, to help people to get in to the seasonal spirit and to encourage them to shop locally as much as possible over the Christmas period."
Many local businesses will be entering in to the spirit of the event offering festive refreshments throughout the afternoon.
The switch on of the Christmas lights this year will take place at around 5pm.