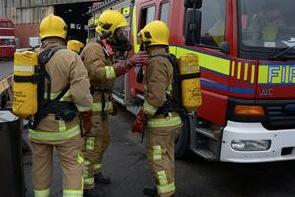 Fire crews were called to a collision involving three vehicles on the A538 Altrincham Road this morning.
One fire engine from Wilmslow and two from Greater Manchester attended the accident at 6.52am.
Firefighters made the scene safe and gave first aid to one casualty.
No one was trapped and two women were taken to hospital.
Tags: