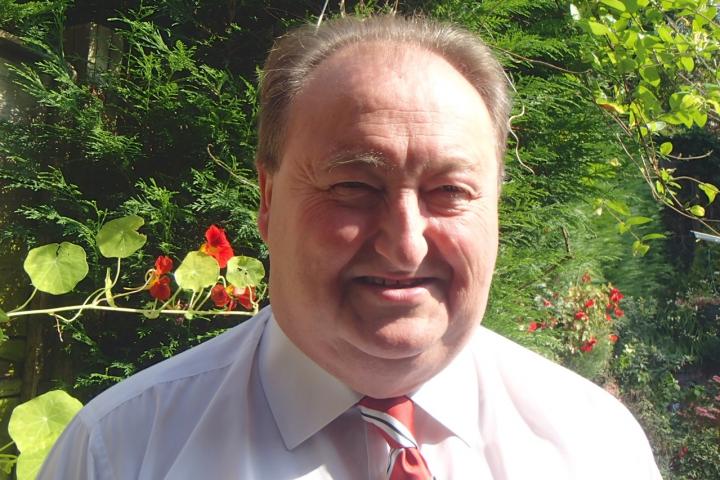 In the run up to the General, Borough and Town Council elections on May 7th we are publishing brief interviews with each of the candidates that respond to our request (by the end of the month)
To read the interviews with other candidates click on the tags at the bottom of the article. For example, pieces on the other candidates for the Lacey Green Ward will all be tagged 'Lacey Green Ward' and 'Town Council Election'. Candidates representing the same party or group will also be connected via the tags.
Jon Kelly is a Labour candidate for the Lacey Green Ward for Wilmslow Town Council
Jon, 57, is a lifelong resident of Lacey Green ward. He went to Lacey Green Primary School and then to Wilmslow Boys Grammar School. Jon is a former Macclesfield Borough Councillor and was the Tatton Labour Candidate who stood down for Martin Bell in the 1997 General Election.
Jon is a co-owner of FC United of Manchester and is on the Manchester County FA. He has recently retired from the rail industry where he served as Station Manager Chester, Project Manager for Manchester Victoria Station and the Sponsor of the Manchester Airport Third platform scheme. His last job was Railway Sponsor for the Manchester Airport Relief road scheme which is now starting on site.
Speaking about why he decided to stand Jon said "Everyone's voice needs to be heard on the town council particularly with the coming work to look at a town plan which will be of critical importance for the future of Wilmslow. A key input to this will be for the need to specify housing for local young people, they are still being driven out of the area in order to find somewhere to live."
Jon added "Another shortfall is the poor design standards of new buildings and the lack of recognition of local people and events in the town's culture. Alan Turing lived here while he did ground breaking work on computers and is a world figure yet his only local recognition is a small road miles from Bank Square. Romany's caravan too is still banished, well just where is our civic pride?"