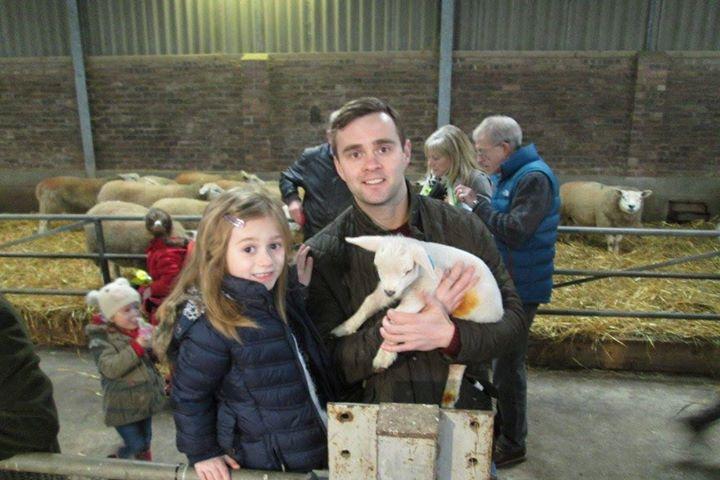 In the run up to the General, Borough and Town Council elections on May 7th we have been publishing brief interviews with each of the candidates that respond to our request (by the end of the month)
To read the interviews with other candidates click on the tags at the bottom of the article. For example, pieces on the other candidates for the Lacey Green Ward will all be tagged 'Lacey Green Ward' and 'Town Council Election'. Candidates representing the same party or group will also be connected via the tags.
Bradley Russell is a Conservative candidate for the Lacey Green Ward for Wilmslow Town Council.
Originally from Warrington, Bradley moved to Wilmslow last year, after an 18 month house search - having moved to Alderley Edge in 2011 and being bitten by the Tatton bug!
Bradley is a Divisional Director at one of the UK's leading Wealth Management companies, based in Manchester, and he is also involved with a number of charities, both locally and nationally, as a Trustee, volunteer and fundraiser.
Speaking about why he decided to stand for election, Bradley told me "Being a relative newcomer, I have a somewhat unique perspective on what makes Wilmslow such a fantastic place to live. It's what attracted me to live here and it makes me more determined to keep it that way. Talking to people on the doorstep, I hear what local residents consider to be their greatest issues and these seem to focus around parking and litter/environment issues - two points which mean a lot to me too."
He added "The Town Council here in Wilmslow have done a fantastic job, continually working hard to improve, maintain and promote the town and introducing and supporting fantastic initiatives, such as Wilmslow Clean Team, Wilmslow in Bloom and Incredible Edible, plus of course arranging for Santa Claus himself to visit every Christmas, something which my five year old daughter really appreciates! I hope to build on this success and continue to strive to improve the town in which we live."
When asked why Wilmslow residents should vote for him, Bradley said "I would ask the voters of Wilmslow and particularly the Lacey Green ward to vote for me, to ensure that they have a local resident, who cares about the same things they do and who will do everything I can to promote our interests and make Wilmslow an even better place to live and somewhere which we can all truly be proud to call our home."