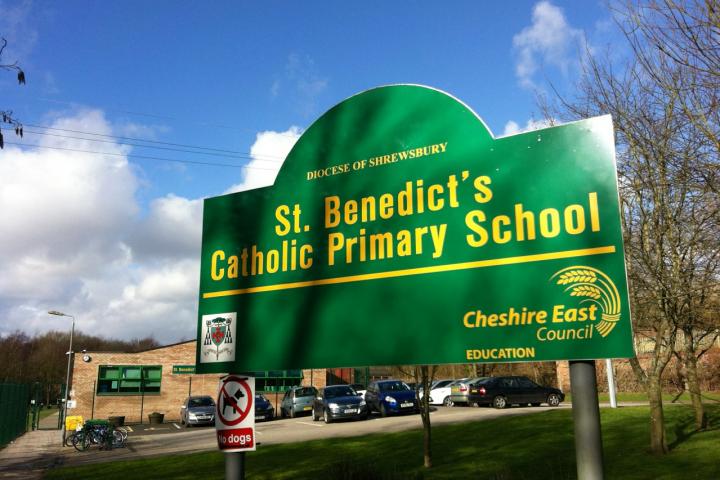 Plans have been submitted for a single storey extension at the rear of a Handforth primary school.
St Benedict's Catholic Primary School has applied to extend two classrooms and staff room and carry out associated internal works to the school off Hall Road.
Headteacher Jane Gornell said "St Benedict's staff, governors, parents and pupils are very excited about the plans to extend and redevelop the Key Stage One area of school.
"The redevelopment will provide good sized classrooms for Year 1, 2 and 3 and replace the current semi open plan provision. The educational benefits will be a further enhanced safe, stimulating and purposeful learning environment which will ensure that St Benedict's can continue to provide the best possible resources for each child."
The planning application can be viewed on the Cheshire East Council website by searching for planning reference 15/0070M. The deadline for submitting comments is 25th February and a decision is expected to be made by 6th March.