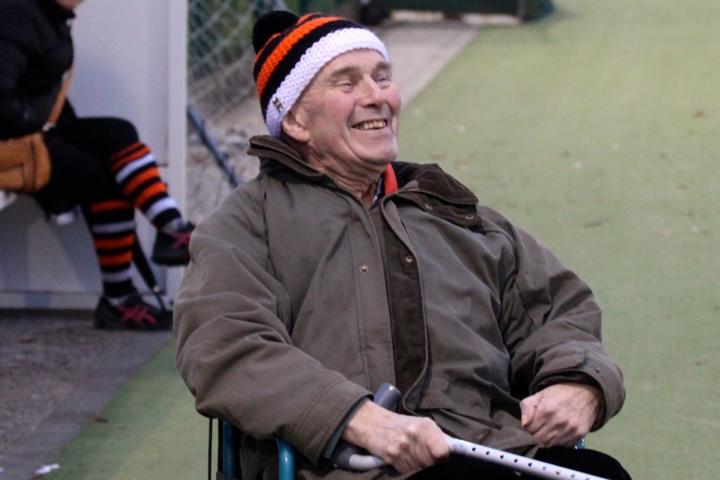 A life long resident of Wilmslow who has driven the development of a local sports club for nearly 60 years is being recognised on the Queen's New Year Honours list.
82-year-old James Barrow will receive a British Empire Medal for services to hockey having steered Wilmslow Hockey Club (WHC) from an almost defunct team into a force to be reckoned with in Cheshire and beyond.
Jim Barrow, who lives in the town with his wife Patricia, has been associated with hockey since he was about 15 years old and a member of WHC since the late 1950s. He was a driving force in reforming the club and played a pivotal role in both resurrecting the club's name and the men's team.
He took the position of Club Secretary and first team captain, before later becoming chairman, and in due course president.
Speaking about being awarded a British Empire Medal, Jim told me "I was very surprised, I am delighted and also very proud."
When WHC moved to its present location of Oakwood Farm in Styal in 1980, Jim was instrumental in the laying and preparation of new hockey pitches and in the construction of a purpose-built clubhouse.
In 1980 he masterminded the formation of Wilmslow Phoenix Sports Club (WPSC) as the parent club to oversee the running of the sports ground.
In 1995 he secured a National Lottery grant to construct new changing rooms and he self-funded the building of an Astroturf pitch.
Turning his attention to extending the clubhouse to accommodate the increasing membership, in 2009 he oversaw its refurbishment, securing funding and grants from a raft of different organisations, and co-ordinating the difficult period of destruction and re-construction.
Jim has held numerous roles in hockey, commenting that he has enjoyed every one of them, including County Disciplinary Officer at England Hockey, a position he held for about 5 years, and Technical Delegate Officer for national league matches held in the area.
Despite suffering a debilitating stroke in 2011, he continues as Honorary President of WPSC and Vice-President of Cheshire Hockey Association.
Penny Sparrow, Hon. Secretary at Wilmslow Phoenix Sports Club, said "Everyone at Wilmslow hockey Club, and its parent club, Wilmslow Phoenix Sports Club are delighted that Jim has been recognised for his outstanding contribution to our sport and our club.
"It is long overdue and thoroughly deserved."
Tags: