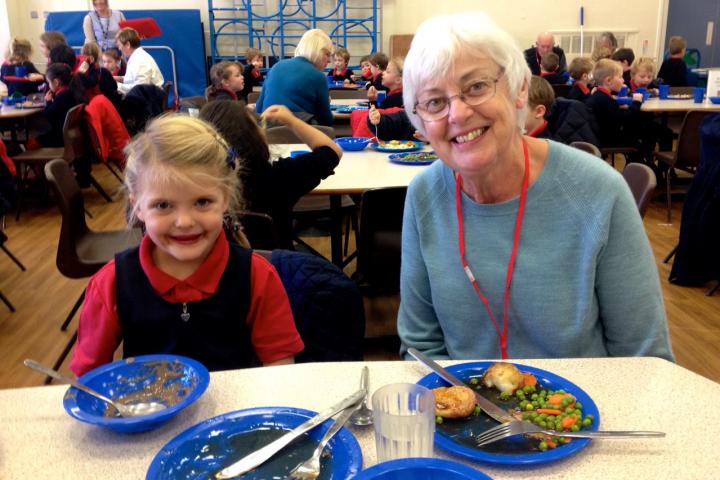 Gorsey Bank Primary School and Lacey Green Primary Academy took part in the fifth annual Food for Life Partnership Roast Dinner Day.
The event is held nationwide in recognition of all the fantastic work being achieved by schools, their cooks and catering staff across the country to transform food culture.
Grandparents and school Governors were invited to join them in their celebration and enjoy a locally sourced, freshly prepared roast dinner with pupils and staff.
Across the two schools over 600 meals of organic roast beef with Yorkshire pudding were served with homemade broccoli and cauliflower bake for the vegetarians. Followed by homemade chocolate sponge with chocolate custard, with a healthy option of fresh fruit also available.
Both schools invite parents to lunch on a regular basis so this annual event provides a platform to showcase their school meals service to a wider audience.
Anya Murray, School Food Company, said "We pride ourselves on producing freshly prepared meals using organic and free range produce and purchasing over 35% of our school lunch ingredients from local suppliers. This event gives us the opportunity to show others, from our school community, how far school meals have come since Jamie Oliver's campaign."
Jeanette Orrey, former school cook and co-founder of the Food for Life Partnership added: "Roast Dinner Day is such a fabulous opportunity for schools and caterers to showcase the amazing work they do in schools every single day to feed and educate our children."
She continued: "It is a celebration of the great food our cooks and caterers produce in schools on a daily basis."