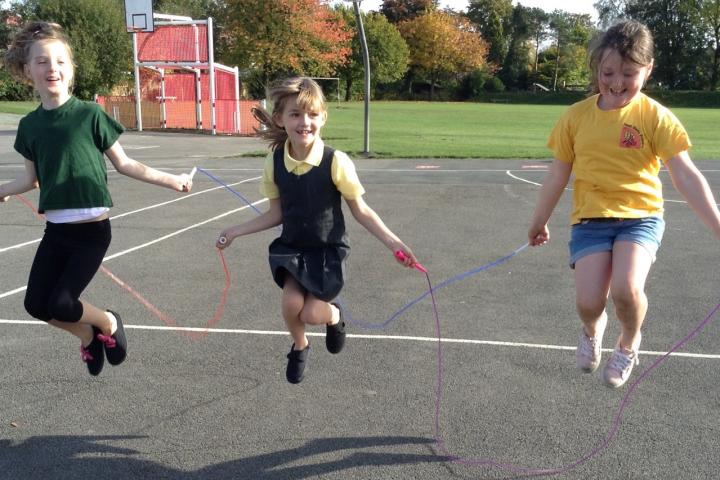 Children at Dean Oaks Primary School have taken part in an active sponsored event to raise money for the British Heart Foundation.
This term each class has been learning a variety of basic skips as well as the more complicated 'face to face' and 'paired' skipping. Skipping workshop have been held for every class, to help everyone in school achieve these skills.
Janet Hughes, Head teacher said "We have raised £1728 for the British Heart Foundation! A phenomenal amount for a school our size!"
"The children have spent the whole term skipping so not only have they learnt lots of different skipping skills, they've also been very active, practising nearly every break. We are absolutely delighted with the achievements of the children."
To complete the Skipathon the children had to do a set number of skips at eight stations, each of which represented a different skip. The children also had to do twenty, or more skips, using a long rope.
Many of the children raised more than £50 each.
Janet Hughes added "The delight of the project is that it has got so many children skipping, which seems to have become a forgotten playground art. Well done Dean Oaks children!"
Tags: