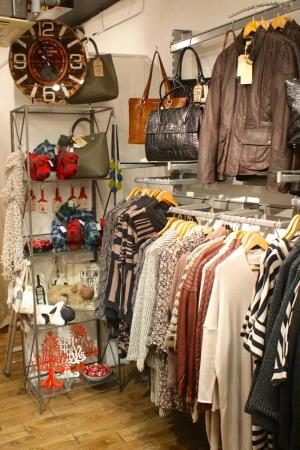 A new women's clothing store is opening in Wilmslow town centre this week.
Elspeth Mills Clothing is opening their third store at 14 Water Lane, in the unit previously occupied by The Carphone Warehouse, on Wednesday 29th October.
The family owned business, still managed by Paul and Elspeth Mills, began trading in Cheadle almost three decades ago and currently operates from two stores in Macclesfield and Pwllheli.
Elspeth Mills said "This is a very exciting time for us, the existing shopping on Water Lane predominantly comprises independent businesses and we have been waiting a long time for this opportunity to open in another of Cheshire's leading towns. The position and size of the unit suited us perfectly. I've wanted to open a shop in Wilmslow for years and I'm so pleased we were able to secure the lease, the timing and the position are just right for us."
Paul Mills added "I'm looking forward to being part of the community and getting involved in all the different events they run. We have already signed up to the Wilmslow Business Group, because being a small business we love to get involved in local town events as we do in Macclesfield and Pwllheli, the locations of our other two stores."
Tags: