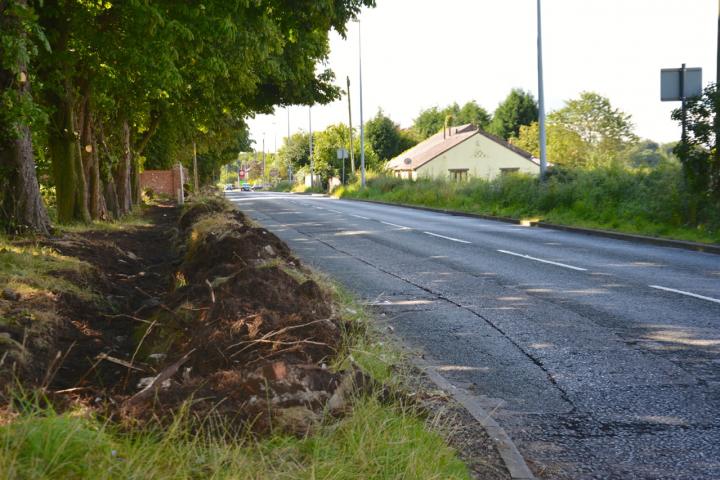 The speed limit on one of the main routes into Wilmslow looks set to be reduced to 30mph in an effort to improve road safety.
The speed limit on a stretch of Altrincham Road was reduced temporarily from 40mph to 30mph in October 2012, for safety reasons whilst a new site access was constructed for the Waters Corporation's headquarters and the road realigned in the area. However, following requests from local residents, Wilmslow Town Council wrote to Cheshire East Council early last year requesting that the temporary 30 zone be made permanent on the A538.
A spokesperson for Cheshire East Council said: "This change in the speed limit is part of our ongoing work across the Borough to improve road safety for all users.
"The speed limit is currently being advertised in accordance with Road Traffic Regulation Act 1984. This requires the Council to advertise a proposal for a minimum of three weeks. In this case, all comments of objection or support have to be submitted to the Council by August 6.
"Should we receive no objections to the scheme, we will aim to have the existing signs removed and the order implemented to revert the road to 30mph before the end of August.
"The speed limit is being changed due to the introduction of the cycleway/footway which, in effect, has 'urbanised' this section of road.
"In order to reduce the risk to all road users (cyclists, pedestrians and motorists) it has been necessary to reduce the speed limit between Mobberley Road and slightly North of Nansmoss Lane."
Cllr Martin Watkins, Chairman of Wilmslow Town Council said "Wilmslow Town Council has campaigned for a permanent reduction in the speed limit on Altrincham Road for some time. The road in this area is arguably the most dangerous in the Wilmslow district. Increased traffic flows to and from the Waters site along with the proposed development at Brymour Kennels together with access to the nearby planning fields means many more vehicles and pedestrians are using this road.
"The permanent reduction of the speed limit to 30 mph sends a clear message: drive carefully, drive safely and arrive alive."
As you can see from the photo above, work has recently started to create a cycle and footpath from Waters headquarters into the town centre which is being funded by 106 money, along with the installation of a crossing.
Section 106 agreements are negotiated between developers and the Council and the money can used to help fund affordable housing, parks, roads, paths etc.
Any representations or objections with respect to the proposal must be made in writing to the Interim Head of Legal and Monitoring Officer, Cheshire East Borough Council, Westfields, Middlewich Road, Sandbach, Cheshire, CW11 1HZ by no later than 5pm, 6th August 2014. Please state the grounds upon which any representation or objection is made.
Tags: