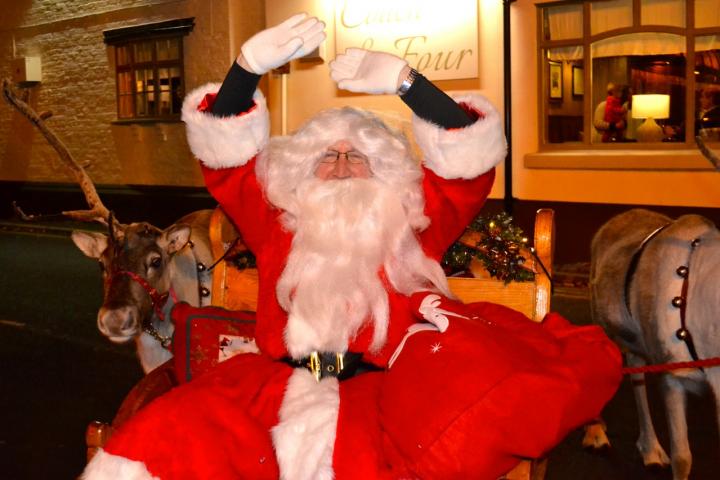 Wilmslow Town Council has decided to make a number of changes to the Christmas lights switch on this year, which marks the official launch of the festive season in the town.
This year the event will take place on a Saturday (29th November), rather than a Thursday to enable the proceedings to start and end earlier, so the younger children can also enjoy the celebrations.
In addition to starting the reindeer parade earlier there will be a shorter interval between the arrival of the reindeers and the switching on of the lights, plus more entertainment during the day to attract residents and visitors into the town centre whilst the shops are open.
Matthew Jackson, Town Clerk, explained "We were mindful of the fact that it has been getting late for young children. In the past we have had to hold it later to enable people to get home from work during the week and back out again.
"The reindeer parade has also started after the shops have closed and we want it to be more beneficial to the shops and bring people into the town for a longer period of time. The idea is to try and get as much involvement and activity throughout the town and use the stage more."
Matthew added "We are going to try and do the big launch of Christmas in Wilmslow during trading hours, whilst the shops are open, as it brings so many people into the town."