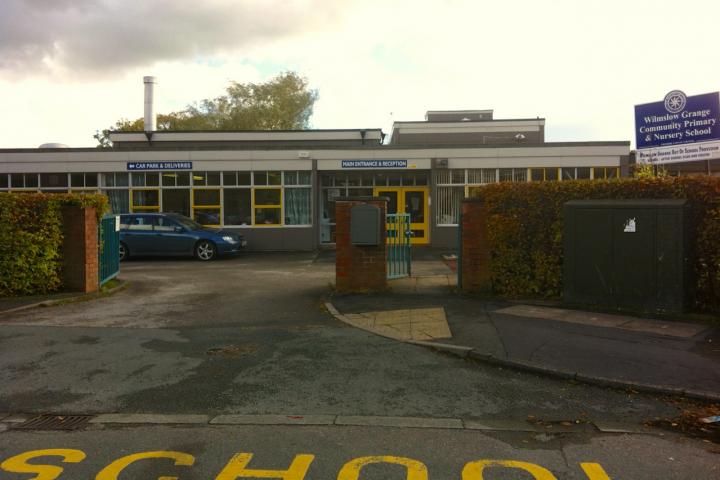 A popular primary school has applied for planning permission to build an extension to provide two additional classrooms.
Wilmslow Grange Primary School on Ullswater Road, Handforth has seen pupil numbers increase steadily over recent years and Cheshire East Council recently agreed to increase the number of places from 210 to 315.
The school will expand from September 2014 to enable the intake to increase from 30 to 45, at the same time Dean Oaks Primary School will increase from 315 to 420 pupils with the intake rising from 45 to 60.
The existing two storey building at Wilmslow Grange Primary School is not fully accessible as the first floor is only served by a staircase. The new extension will provide a DDA platform lift therefore allowing the building to become fully accessible throughout.
Plans also include the construction of six new car parking spaces, to cope with the additional staff numbers that are anticipated, and 120 square metres of hard play surface to replace the area lost through development.
Headteacher Joanne Ashcroft said "The proposed expansion means that we would extend from a one form entry school of 210 pupils to a 1.5 form entry school of 315 pupils.
"This is needed for the community of Handforth as, if we were to remain at 30 intake per year, there would be a significant number of pupils in our catchment area every year who would not be able to access their local school i.e. Wilmslow Grange.
"I believe that a school is such a central part of every community and feel passionate about being able to serve all of the pupils within the community of Handforth."
The building works will be funded from the Council's 2013/2014 Capital Programme.
The planning application can be viewed on Cheshire East Council's website by searching for planning reference 13/4039M.
The last date for submitting comments is 4th November and a decision is expected by 2nd December.