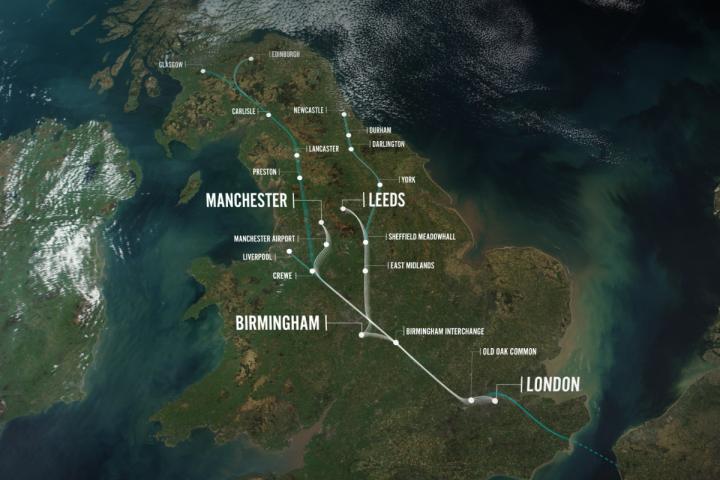 Cheshire East Council had to issue a hasty retraction this week following criticism that our MP George Osborne helped divert the HS2 line away from the wealthier parts of his constituency at a cost of £600m.
Following publication of the government's proposed route for the second phrase of the controversial £32 billion HS2 high-speed rail network, critics pointed to a bend in the line suggesting the Chancellor helped to ensure the route avoided the 'Golden Triangle' of Alderley Edge, Wilmslow and Prestbury.
An article in The Telegraph on Monday said that "the dog-leg, in which the line doubles back on itself at one point, would add at least six miles to the route between Birmingham and Manchester, with each mile adding £93 million to the cost."
Following confirmation of the route on Monday, 28th January, Council Leader Michael Jones issued a statement which we published on wilmslow.co.uk.
In the statement he said "Your MPs George Osborne, Edward Timpson and I, have fought hard to keep the line away from Knutsford and Tatton, which we have been successful in achieving. Throughout the process we raised concerns about the line of route and raised the profile for a common sense solution, which I believe we have achieved."
The following day Cheshire East Council issued a retraction saying:
"In a press release issued yesterday (January 28) Cheshire East Council stated that George Osborne had fought hard to keep the HS2 rail link out of his constituency in Knutsford and Tatton.
"In fact, this is not the case and MP George Osborne had no say whatsoever over the proposed route of the HS2 link. We are happy to set the record straight."
Tags: