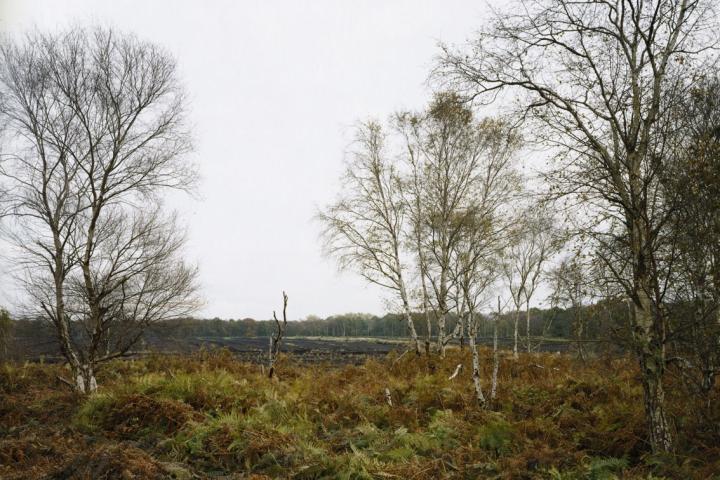 Lindow Moss, also known as Saltersley Common, is now the star of a new film chronicling its rich history and highlighting the acute threats to its survival.
Saltersley Common Preservation Society (SCPS) teamed up with local amateur filmmaker Richard Bullock to produce the 11 minute film, now posted on YouTube and lindowmoss.org.uk.
Featuring location interviews with Matthew Hyde and Christine Pemberton, co-authors of "Lindow and the Bog Warriors", and Tony Evans of SCPS, the film covers the early history of the raised mire peat bog, Victorian bog dwellers and the discovery of "Lindow Man".
The second half of the film focuses on its current plight with adverse impacts on the water table and local flora and fauna due to intensive peat extraction.
SCPS managed to secure rare 1960's film footage of peat extraction on the Moss courtesy of Cyril Bradley, a former peat extractor, which shows the startling contrast between the manual extraction methods shown with today's mechanical extraction.
The film also includes footage taken at Newgate Kennels and Rossmere which highlights concerns over falls in the local water table due to the peat extraction and lack of sluice gate installation at Sugar Brook.
Tony Evans said: "Richard Bullock has produced an excellent film - it gives viewers a flavour of the history of this mystical place and the real and present threats it now faces. We hope it will raise greater awareness of our campaign to protect the Moss before it is too late."
The video can be viewed here on YouTube.
For more information on the Lindow Moss preservation campaign and the opportunity to win a copy of the "Lindow and the Bog Warriors" book visit www.lindowmoss.org.uk.
Photo: Lindow Moss taken around 2007 by Stephan Vaughan.
Tags: