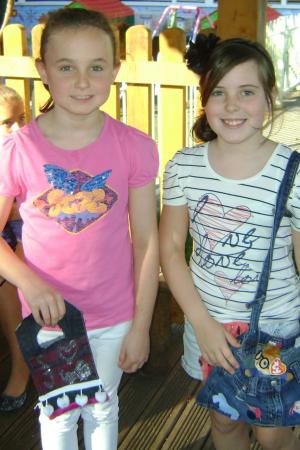 Jeans was the word on the girls' lips at Wilmslow Preparatory School recently as the kind hearted girls celebrated Jeans for Genes Day and raised money for children with genetic disorders.
The girls swapped their usual green attire for jeans as the whole school joined together in a customised t-shirt competition. The girls got creative with ribbon and glitter to personalise their t-shirts ready for a fashion show of the finalists.
There were some fantastic designs including much pink and purple of course, but the tough decision to select three winners had to be made. The winners were Maryam (Kindergarten), Jemima (Form 1) and Emilia (Form 5).
Other activities on the day included an innovative challenge using one leg of a pair of jeans. Girls in Form 5 had one hour to turn their piece of denim into something useful.
Yet again the girls excelled with creations including bags, slippers and even ear muffs. However, Lydia's designer denim handbag was picked as the winner.
The girls managed to raise a staggering £240 for Jeans for Genes Day.
Headmaster Paul Reynolds, commented, "Our girls are always very charitable and really enjoy getting involved in events like this. They had great fun and we successfully raised funds for children with genetic disorders in the process."