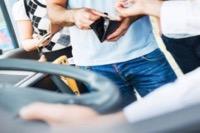 Cheshire East Council is asking all holders of a concessionary bus pass whether they need to renew their pass this year or whether it is no longer needed.
The council wants to minimise the number of passes it issues that go unused. Disability passes, which are held by people of all ages with a disability, are NOT affected by this process and their existing pass will continue to be renewed in the usual way.
As an older person, if you have used your pass during the past 12 months, then you need not be concerned as the pass will renew automatically and you will receive the new one before the old one expires. You need not contact the council.
Holders of a concessionary bus pass who have not used it since 1 November 2022 will not see their pass renewed automatically, but they can re-apply online or by visiting their local library or customer service centre. This should be done at least three weeks before they plan to travel. A new pass will be posted to them. An online application is a preferred option.
A Council spokesperson said "The council has 60,000 registered concessionary bus pass holders, but nearly 30,000 have not been used in the past 12 months. There are a number of reasons for this. The holder may have moved into a care home or moved out of the borough and may no longer require it. But it's important that people who require a bus pass receive one.
"The outbreak of the Covid pandemic had a considerable impact on people's travel arrangements and many older people are no longer using buses as they used to. We expect that picture to gradually change and that those people who have not used their bus pass will take this opportunity to renew and start using our bus network again."
To renew online visit: https://cheshireeast.mybuspass.co.uk or visit a local library.