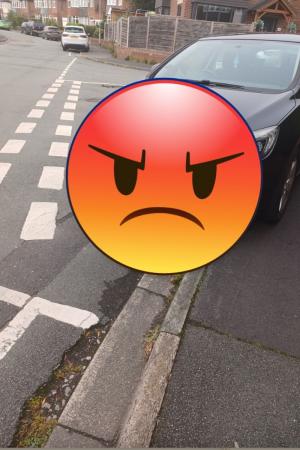 Police have been patrolling local schools this week warning parents to park legally following a close call outside a Handforth school.
PCSO Harding was called to St Benedict's Catholic Primary School on Hall Road after a vehicle nearly reversed into a pedestrian.
He has also visited Handforth Grange and Lacey Green Primary Academy reminding parents to keep junctions clear, not to park on zig zag lines and leave enough room for a double width pram to pass.
On another morning PCSO Harding carried out school parking patrol after receiving concerns of vehicles obstructing pavements and blocking drives, in the areas of Tudor Road, Tudor Green, Lancaster Road and Anson Road.
On that occasion PCSO Harding said "Happy to report that all vehicles parked considerately and everyone got to school safely."