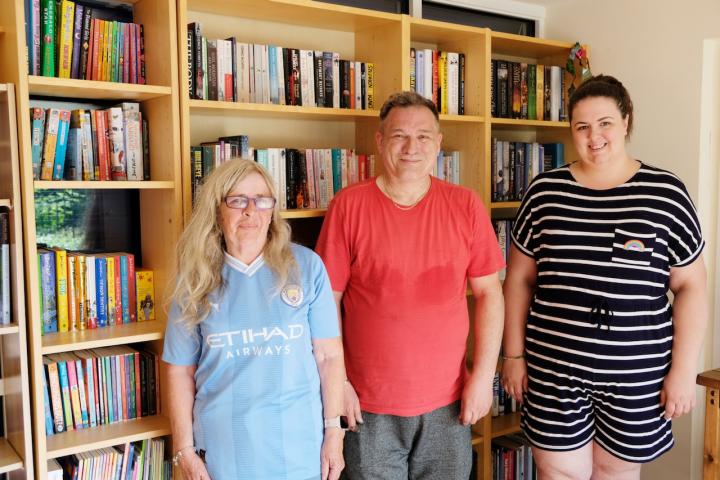 A community library is set to open on Wilmslow's Colshaw Farm estate on Sunday 10th September.
The new venture - organised and managed by the Colshaw Farm Tenants' and Residents' Association, will be based at the Open Arms Centre on Howty Drive.
It will open on the second Sunday of each month and run alongside, but independently of the soon-to-be launched Bitesize Church. The opening hours are 10am-12 noon.
CETRA secretary and Wilmslow Town Council representative Ellie Jackson said "We've worked hard over the last 12 months to get this venture off the ground and we're delighted that it's finally coming to fruition.
"Thanks to the many book donations from Wilmslow and Handforth residents since we first mooted the idea our shelves are stocked with a wide range of quality fiction and non-fiction books for adults and children to get stuck into.
"Books are such a valuable source of enjoyment and knowledge," she added. "They're also great stress busters, not to mention a proven way of improving our memories and staving off brain fade.
"We hope over time we can become a valuable resource for those in our community who either can't or struggle to read too."
Photo: CETRA administrators and librarians (L-R) Janet Taylor (treasurer), Terry Burgess (chairman) and secretary and Wilmslow Town Council representative Ellie Jackson.