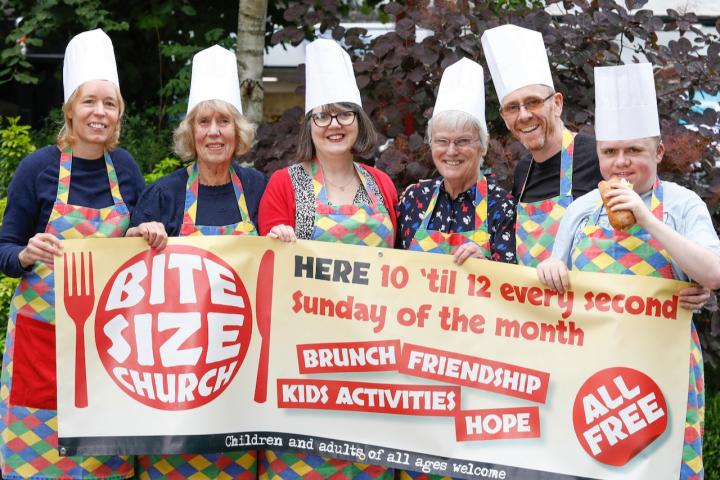 Each month, from 10 September onwards, residents of the Colshaw Farm estate will be offered a free, monthly Sunday brunch.
The 'Drop in, Join In, Tuck In' invitation comes courtesy of Bitesize Church, a new venture backed by the Bramhall and Wythenshawe Methodist Circuit, St Chad's Church, Handforth, and Hope Central, the Handforth-based Christian charity.
The soon to be launched informal get-togethers, which will feature a 10-minute talk (Bitesize Christian message), will be held on the second Sunday of each month at the Open Arms Centre located on Howty Close.
Andrew Pennells, the Bramhall Methodist Church member behind the initiative, said "We can promise a relaxed and caring environment which we hope will appeal to believers and non-believers alike.
"There will be tasty brunches as well as plenty of food for thought. Children's activities will be on the menu too."
He added "At a time when churches are often seen as irrelevant and in decline, we're committed to delivering a vision that is contemporary, vibrant and appealing.
"We know full well that we live in an age where social media-driven 'snackification' is king, so we'll be serving up snappy on-message content and inspirational worship music - as well as tasty brunches."
The cereals and cooked food to be served during the 10am-12noon sessions will be prepared by a small team from nearby Bramhall Methodist Church.
The invitation to 'drop in' is open to children and adults of all ages.