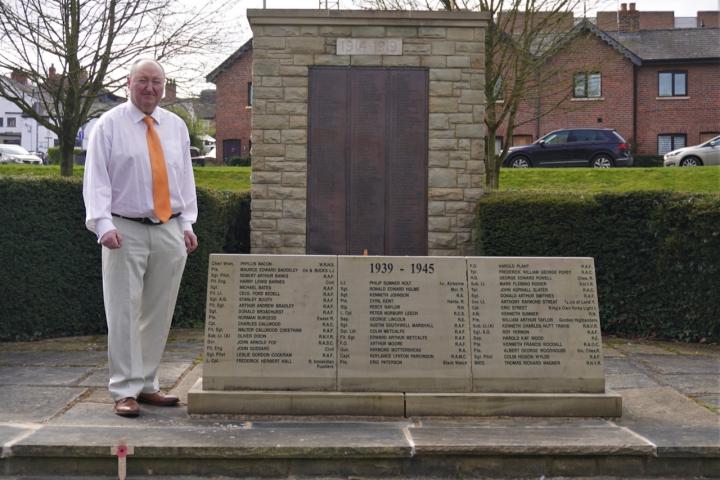 Wilmslow History Tours return this September as part of English Heritages Open Festival.
Each September thousands of volunteers across the country invite people to experience local history, architecture and culture and its all for free.
The tours around the centre of Wilmslow take about two hours, departing from Bank Square at 11am from the 10th to 17th September.
Town Councillor Jon Kelly, the Wilmslow Tours Organiser said "This year we will be celebrating some Wilmslow artists as well as looking forward to the 40th anniversary of the finding of "Lindow Pete" next year. The tour covers a wide range of Wilmslow's history - much of which is hidden from view.
"For safety we keep numbers to a friendly group of eight guests so it is essential people book a place on a tour in advance by email to [email protected] or by telephone 01625 250881."
Photo: Tour guide Jon Kelly at the war memorial.