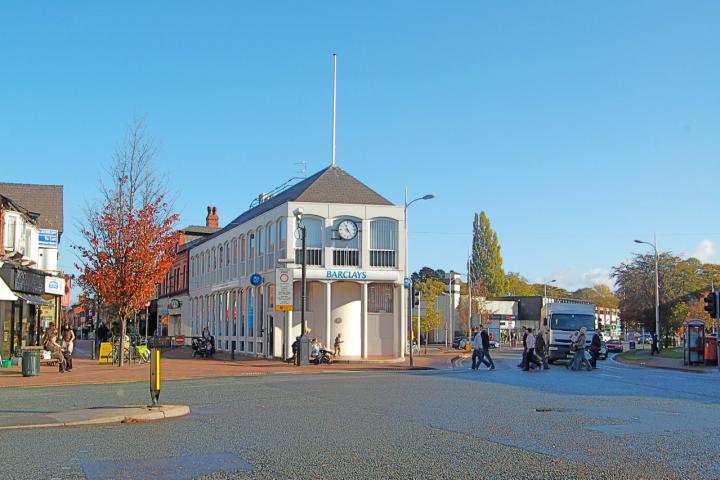 Barclays have announced they will be closing 12 more bank branches across England and Wales in August, including the Wilmslow branch.
A Barclays spokesperson said: "As visits to branches continue to fall, we need to adapt to provide the best service for all our customers.
"Where there is no longer enough demand to support a branch, we maintain an in-person presence though our Barclays Local network, live in over 200 locations, based in libraries, town halls, mobile vans and our new banking pods.
"We also support access to cash with our cashback without purchase service, 24-hour deposit-taking ATMs and by working alongside the Post Office and Cash Access UK."
Barclay Bank will close their Grove Street branch permanently from 12pm on Friday 25 August.
Barclays stated that "When deciding whether to close this branch, we looked carefully at how it's been used and how customers are banking in other ways."
92% of people who use our branch have also banked using the app, online and by phone in 2021
Less than 10 customers use this branch regularly as the only way to do their banking
13% of this branch's customers have used nearby branches in the last 12 months
A spokesperson for the Wilmslow branch added "We'll be here for you – just in a different way. We want to reassure you that we're here to help. We'll stay in your community and you'll be able to talk to us in person. We're finalising the details of where we'll be based, and when, to support you with your banking, and we'll share the details locally once confirmed.
"We'll be available to help you with things like day-to-day banking queries and helping you manage your money, though there won't be access to cash at this site. We'll also add the location and opening times on our website – just search 'Barclays branch finder'."
If you have any concerns or would like to talk to us about this closure, or you'd like some help with what to do once it's closed, please get in touch. You can call us on 03457 3453452 , or email Lisa McCormick, your Customer Care Director for Manchester & Cheshire [email protected]