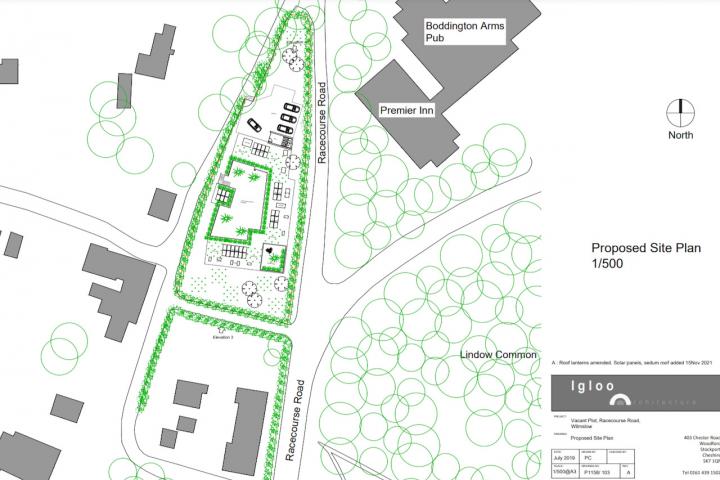 Plans to build an underground house on land off Greaves Road in Wilmslow have been refused.
Cheshire East Council rejected the proposal on the grounds that it was inappropriate development in the Green Belt, in a locations which is currently free from development and no very special circumstances have been demonstrated that would outweigh the harm to the Green Belt.
Wilmslow Town Council's Planning Committee recommend refusal of this application on the following grounds: inappropriate development in the Greenbelt without any special or exceptional circumstances and no specific need for a development of this scale; being out of keeping with adjacent properties; the provision of parking for 5 vehicles being detrimental to the openness of the Greenbelt; concerns with regard to road safety issues; concerns over the potential impact on nearby properties caused by the disturbance of the ground during construction and this application, which requires significant excavation, represents inappropriate management which has far reaching landscape impacts with the drawdown of the water table causing peat shrinkage, ground instability, oxidation of peat and a consequential release of fossil carbon into the atmosphere as Carbon Dioxide.
Direct neighbour were notified of the application, during the first round of publicity 13 letters of objection were received and with the additional publicity, a further 10 letters of objection were received.
The plans can be viewed on the Cheshire East Council Planning portal by searching for reference 20/0622M.