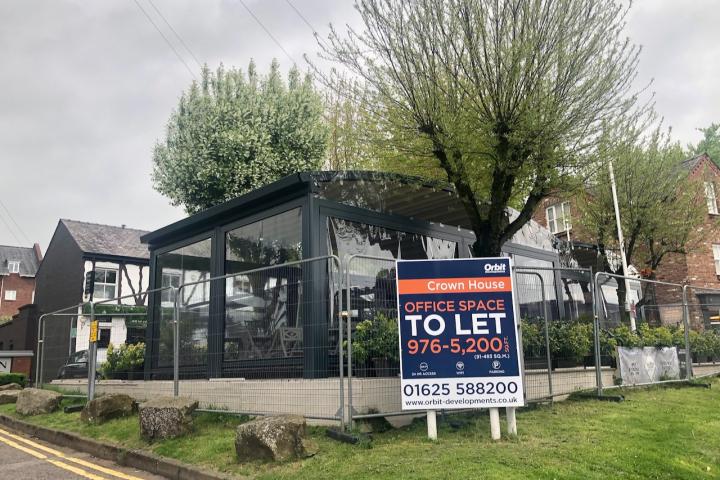 Retrospective planning permission has been granted temporarily for an external drinking and dining area for a town centre restaurant, along with proposed decking and canopy.
Sotto, which opened in April 2018, sought retrospective planning permission for the outdoor dining and dining terrace they created in May 2021, when Covid restrictions were lifted. The terrace is located on a grassed area at the front of their Wareham Street restaurant, resulting in the loss of two parking spaces.
The planning officer felt the scheme resulted in a relatively small loss of green space within the town centre, which is contrary to adopted planning policies, approval of the development could result in more harmful impacts to the town centre's open amenity space over time and would not result in alternative sports or recreation provision.
However, they decided to approve the retrospective application on a temporary basis stating "It is understood that the applicants required the proposed development so that they could and can continue to keep their business operating throughout the recent COVID 19 pandemic. The agent has also stated the applicant would accept a condition regarding a 3-year temporary permission.
"While the proposed development is considered contrary to policies of the adopted local plan and the justification for permanent permission is very limited, it is considered that a temporary permission could be justified in this case in order to aid the security of the financial future of the restaurant after difficulties experienced during the pandemic, helping the business to adapt after lockdowns.
"The work would enable additional trade on a temporary basis following the lifting of restrictions. A temporary permission would therefore be appropriate, to give the applicant a further period of time to consider their options for the business moving forward. It is therefore recommended that permission be granted for a temporary period of 18 months."
Sotto launched a petition to help them achieve restrospective planning permission for their external drinking and dining area, which received 1550 signatures.
On hearing the news that their application has been successful Henry Sheard posted "Sotto Garden will be re-opening its doors with re-vamped menus, events, and so much more with some incredible, new additions that we can't wait to show you.
"We can't wait to see you all and we are so excited for the future at Sotto! See you all very soon and thanks again to the incredible Cheshire Community."