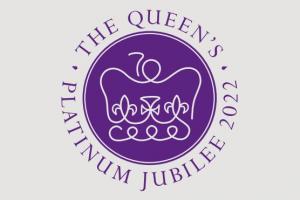 Wilmslow Town Council is offering grants of £50 to help groups of residents to organise local neighbourhood community events to celebrate the Queen's Platinum Jubilee.
The grants are for events such as street parties taking place between 2nd - 5th June 2022, to purchase items such as bunting, tablecloths, paper plates, hats and signage.
There are 200 grants available in total, allocated on a first-come, first-served basis.
Wilmslow Town Council Chairman, Martin Watkins, said, "We are delighted to be able to offer these grants to help neighbours come together to celebrate the Queen's Platinum Jubilee. We will also be announcing Jubilee celebrations for the whole community, including events at the Carrs, soon, so please watch this space".
The Platinum Jubilee Grant Scheme criteria and application form can be found at: https://www.wilmslowtowncouncil.gov.uk/platinum-jubilee-grant-scheme.
Wilmslow Town Council Community Grants of up to £2,000 may also be available to help local groups, societies, clubs, organisations and charities (not individuals) celebrate the Queen's Platinum Jubilee. Community Grants are available throughout the year, but the deadline for grant applications to be considered before June will be Monday 21st March 2022. Full details of the Community Grant scheme can be found at: https://www.wilmslowtowncouncil.gov.uk/grants/community-grant