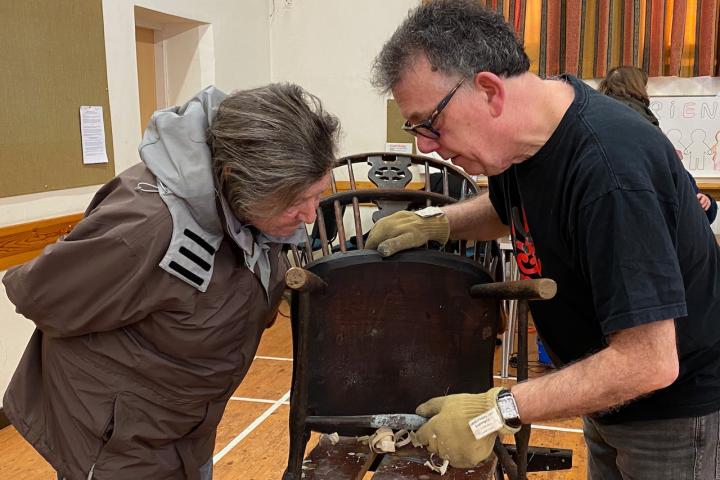 Wilmslow's Repair Café, similar to the TV programme Repair Shop, is returning next month - helping people to make things last longer and save money.
The event is organised by Transition Wilmslow, who believe each repair completed can prevent 24 kg of CO 2 emissions.
A team of volunteers offer repairs to electrical, wooden, furniture, textiles, bikes and jewellery items as well as offering computer advice. For every Each repair completed at our Repair Café can prevent 24 kg of CO 2 Emissions
Ken Wallace, Repair Café organiser, said "At our Transition Wilmslow repair café on Saturday 5th March, we will be weighing each item which has been successfully repaired as we can now calculate the estimated CO 2 emissions."
The repair café will be taking place at St Chad's Church lounge hall between 10am and 1pm (last repair accepted at 12:30 pm). Teas, coffees and cake will also be served.
Tags: