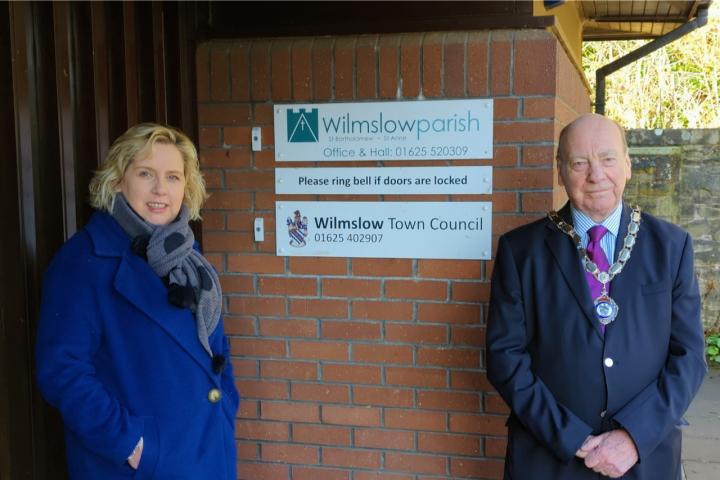 Members of Wilmslow Town Council have co-opted a former councillor as a new member to represent the Wilmslow West ward.
Angela McPake previously served on Wilmslow Town Council for four years having been elected as the Conservative candidate in 2015. She was vice-chair from 2017 until 2019 - when she was one of three Conservatives to lose their seats in the May local elections.
During this time, Angela's work included leading the Council's campaign to reopen the Rex, liaising with the landlord, agent, the Rex Revival group and the new tenant. Angela also chaired the committee that delivered the new toilet block in the Carrs as well as being part of the Council's events working team, who co-ordinated Cinema on the Carrs and the Christmas lights switch-on.
Angela said, "I am pleased to be back on the Town Council and thank the Councillors for their support. Having lived in Wilmslow most of my life, I am passionate about making a difference to the town, and hopefully the residents who live here.
"There is no doubt that the Rex reopening has made a significant difference to Wilmslow Town centre, and I am keen to see us continue to rise to the challenges of the changing High Street, improve some of the spaces around the town and deliver some of the commitments made in the Neighbourhood Plan (particularly in relation to the digital town centre, open spaces and public spaces). I am hopeful I can put my previous experience to good use on the Town Council again."
Wilmslow Town Council Chairman, Martin Watkins said, "We are delighted that Angela McPake is returning to the Town Council. Angela's previous projects on the Council – particularly with the kiosk letting for the toilet block at the Carrs and the very successful Rex cinema campaign -demonstrated her commitment to supporting residents whilst working to enhance the town. We look forward to Angela continuing her work on the Council."