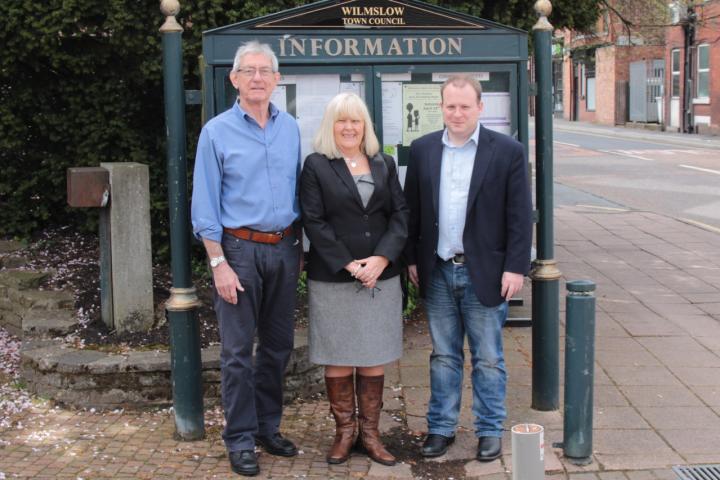 Two former Conservative councillors who represented Wilmslow are to be honoured.
Members of Cheshire East Council voted unanimously at a Special Meeting of Council on Wednesday, 15th December, to appoint 14 former councillors, who have served at least twelve years on Cheshire East and a predecessor council, to the position Honorary Alderman or Alderwoman.
Gary Barton and Rod Menlove along with Rhoda Bailey, Gordon Baxendale, Derek Bebbington, Harold Davenport, Hilda Gaddum, Simon McCrory, Jamie Macrae, Gill Merry, Barry Moran, Howard Murray, Michael Parsons and George Walton will all be honoured for their service.
Additionally members agreed to appointed four athletes who won medals at the recent Tokyo Games as Freemen / Women of the Borough.
It has been the tradition of the Council since the London Olympics and Paralympics in 2012, to honour with the Freedom of the Borough, those medallists with close links to Cheshire East. The Freedom of the Borough, which is the highest honour that a Council can bestow, recognises the success of the athletes along with the fact that they are role models for others, demonstrating what hard work and commitment, along with talent, can achieve.
The honours will be awarded to boxer Karris Artingstall who won a bronze medal in at the Olympics; cyclist Jody Cundy OBE who won gold at the Paralympics; John Gimson who won a silver medal in sailing at the Olympics and Stuart Wood who won a bronze medal in canoeing at the Paralympics.
It had been hoped that a Special Meeting of Council would have been held in the spring of 2020 to formally make the appointments; this was not possible due to the pandemic so the intention is, subject to any Coronavirus restrictions, to host a civic reception in May 2022, hosted by the Mayor, to formally make the awards.
Photo: Photos: (l-r) Rod Menlove, Ellie Brooks (who was a councillor from 2015-2019) and Gary Barton.