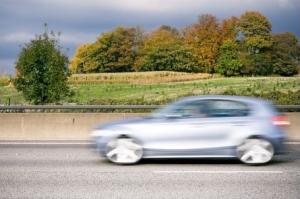 Cheshire East Council is urging residents to share their views on the authority's updated draft speed management strategy.
The document, which is being finalised in consultation with partners including Cheshire police who are responsible for speed enforcement across the borough, is now out for public consultation.
The strategy aims to provide a safer road environment for all by setting out how speed is managed on the borough's roads.
The document includes guidance about the way the council manages speed, while also considering the changing attitudes towards traffic management and speed, particularly since the pandemic, when people's habits and priorities changed. It also supports the council's 'active travel' priority, which aims to encourage more walking and cycling to help deliver on the authority's carbon neutral targets.
Councillor Craig Browne, deputy leader of Cheshire East Council and chair of its highways and transport committee, said: "The strategy identifies how we intend to ensure safe and efficient travel by managing speed across the borough with a focus on the three Es of education, enforcement and engineering.
"I would also like to point to the importance of three other Es: to empower, enable and encourage. And that is why this consultation is so important – and why people should get involved and share their views on this strategy.
"The public consultation is an opportunity to comment on the strategy, which is used to manage speed and, importantly, help people to feel safe – including those walking and cycling to get around. So, get involved and take part in the consultation."
The consultation is about the overall approach to managing speed – not the merits of existing speed limits on specific roads. More information can be found at: www.cheshireeast.gov.uk/consultations.
To comment on the strategy, complete the survey at: https://surveys.cheshireeast.gov.uk/s/SpeedManagementStrategyConsultation/
The survey closes at midnight on 31 January 2022. The council will then analyse the feedback and modify the strategy, if required before being submitted for approval and adoption by the council in summer 2022.