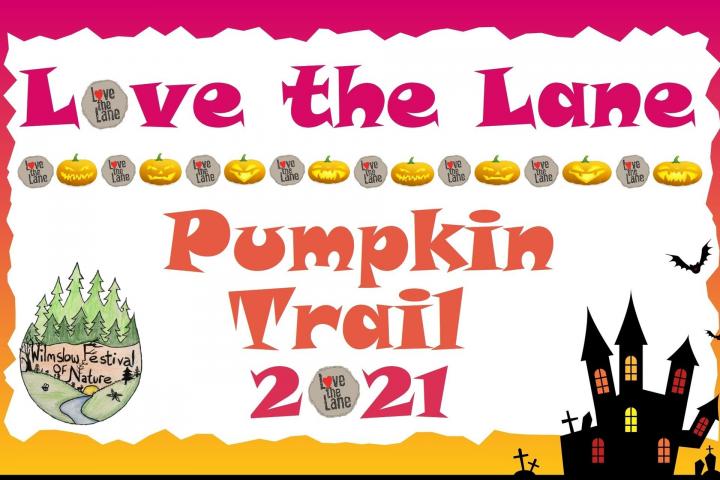 Local families are invited to take part in a Pumpkin Trail in the Chapel Lane area on Sunday 31st October from 5pm - 8pm.
The Love The Lane Pumpkin Trail and Thriller Dances, which is part of the Wilmslow Festival of Nature, will see over 50 planters decorated for Halloween.
Organiser Julie Dawn Potts said "I've organised the Love The Lane Pumpkin Trail & Thriller Dances to try and bring local Chapel Lane area families and the wider community together to have some fun whilst linking up with the Wilmslow Festival of Nature to highlight that we can all do a 'little bit more' to help save the planet by way of upcycling our Halloween outfits and using less plastic whilst still enjoying a local community event.
Along with the Pumpkin Trail there will be two 'Thriller' style dances, along a section of Chapel Lane which will be closed for a short time, performed by two local dance groups - Anderson School of Dance and Wilmslow Performing Arts Academy. Local families are welcome to join in with the dances which will take place held at 5.30pm and 6.45pm.
The Green Room Theatre Wilmslow will also be offering face painting from 4.30pm to 6pm, so ghouls and witches can prepare for their trail and then fly in on their broomsticks.
A variety of food and home stalls will also be available at the Pocket Garden of the Farmers Arms before, during or after their trail.
Julie Dawn Potts added "Those wishing to take part in the trail and dances do so entirely at their own risk and must observe the current Covid regulations, and if possible wear high viz strips to be seen and take extra careful when walking around the area."
A list of the 7 areas of the trail. and these are on the Events page of the Love The Lane Facebook page - enabling local families to plan their own trail route.