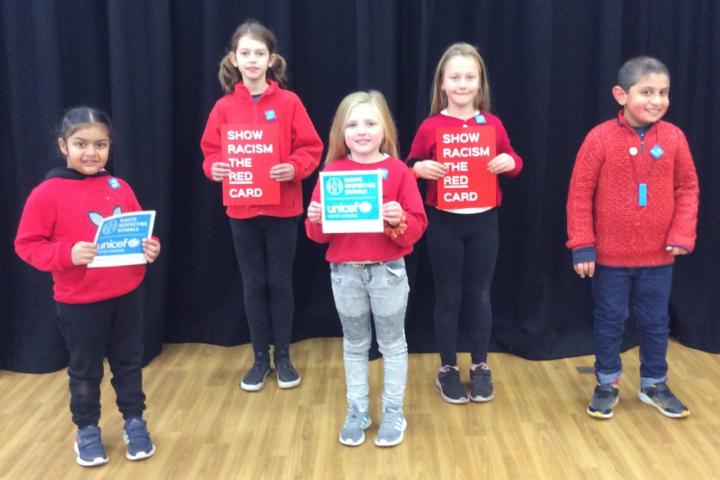 Gorsey Bank Primary School has received UNICEF UK's Rights Respecting Schools Award at the highest level.
The school achieved gold after the charity carried out a virtual assessment of the school's approach to children's rights both locally and globally earlier this term.
UNICEF's report commended the pupils, staff and school leaders at Gorsey Bank for their approach, which has seen the school meet all the award criteria to earn the gold level.
The Rights Respecting Schools Awards is based on principles of equality, dignity, respect, non-discrimination and participation and recognises communities where children's rights are learned, taught, practised, respected, protected and promoted.
Joe Maguire, Head of Gorsey Bank Primary School said: "We are delighted that the ethos, values and philosophy of our wonderful school have been recognised by UNICEF. We take pride in the nurturing and supportive environment we provide to all the children in our care and place them at the centre of everything we do."
The report, accompanying news of Gorsey Bank's achievement commented that:
"Children feel valued and included" and that "the school places children's social and emotional well-being high on their agenda through a programme of activities covering both physical and mental health."
The report also comments that "there is a strong commitment to children's rights from leaders at all levels, tied to the visions and values of the school" and that " the children have engaged in a number of campaigns and events to promote not only their rights but the rights of all children locally and globally."
Tags: