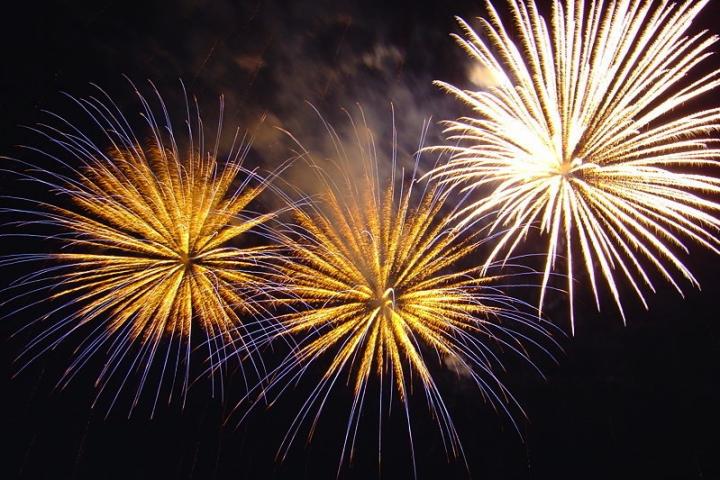 After last year's cancellation due to the Covid pandemic, an organised bonfire event will be held in both Wilmslow and Handforth next weekend.
Wilmslow Wilmslow and District Round Table are once again preparing to provide local residents with a grand bonfire and fireworks display at Carnival Field on Saturday, 6th November.
Gates will open at 5pm when festivities will commence on the main stage with a performance by a local show choir.
The bonfire will be lit at 5.45pm follwed by the firework display for small children will start at 6.45pm, before the main firework display at 7.30pm, which this year has a cinematic James Bond theme with the firework display timed to well-known and well-loved Bond songs from the past 60 years. However, there will be no fun fair this year.
New for this year, there will be an entertainment stage featuring live performances from fire dancers, local musicians and children's entertainers.
The lighting of the Bonfire will be followed by a performance from Manchester-based fire performer; Sarah Spirals who will perform the art of fire manipulation creating dazzling fire displays and visual effects live on stage.

In addition, visitors to the charity event can enjoy a selection of refreshments, including a pizza oven, ice cream, burgers, sweet stall and an outlet selling hot chocolate (with Baileys if you like), Mulled wine and Hot Vimto.
The event is a major part of the fundraising calendar for Wilmslow Round Table in association with Silk 106.9, Ladies Circle and other local organisations.
As usual the proceeds of the event will be used for various charitable donations.
Tickets can be purchased in advance online or on the day. Advance tickets cost £5.50 per child, £8.50 per adult, £25 for a family (2 adults, 2 children) and and £16.50 for a family of 1 adult and 2 Children.
Tickets purchased on the day are On the day £7.50 per child, £11.50 per adult and £33 for a family (2 adults, 2 children) and £23.50 for a family of 1 adult and 2 Children.
Additionally the gates will open at 5.30pm at at Handforth Scout Hut on Old Road for the Handforth Bonfire and Fireworks Night on Saturday, 6th November.
The bonfire will be lit at 6.30pm followed by the fireworks display at 7.30pm.
Food and drink including sausages and burgers will be available along with a well stocked bar. For those with a sweet tooth sweets, crisps, cold drinks and other treats will be available to buy.
There will also be music, games and a tombola to keep visitors entertained.
Stephen Killilea said "Handforth Bonfire and Fireworks Night is a local charity event organised by Handforth Beavers, Cubs, Scouts and Explorers. All proceeds go to 1st Handforth Scout Group and forms an essential part of our fundraising to help us continue the scouting movement in Handforth.
Tickets can be bought online at £5.50 for adults and £2.50 for children, or on the gate at the full price of £6 per adult and £3 per child. Children under 3 go free. Tickets are subject to availability and to guarantee entry it is recommended you purchase online tickets.
Please wear wellington boots or other suitable footwear. No sparklers or personal fireworks allowed.