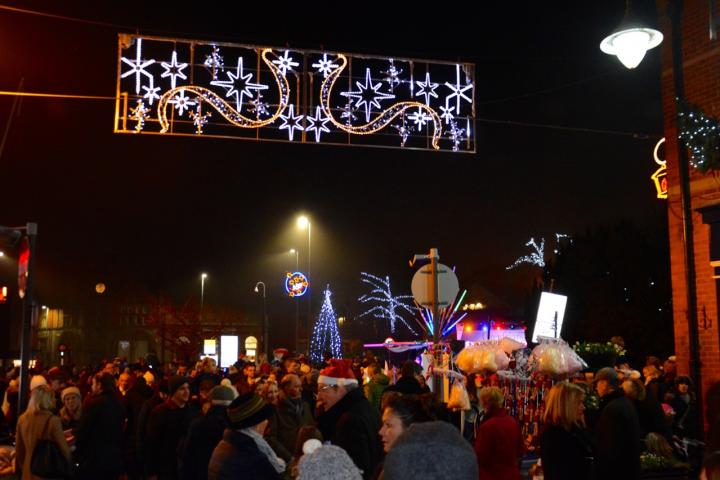 Wilmslow Town Council is providing a new Christmas Lights display for 2021.
The Town Council took over the provision of Christmas lights from Cheshire East Council in 2011, and has worked in partnership with its original supplier since that time. Earlier this year, the Town Council undertook a full tendering process to provide lights and installation for the next three years and will be bringing new designs to Wilmslow for this Christmas, as well as extending the lights further along Alderley Road to the Station Road junction.
Martin Watkins, Chairman of Wilmslow Town Council said, "The investment of £100k over the next three years is a significant one. However, the Town Council felt that the public and the Town Centre businesses would appreciate a new vibrant look as we look to bounce back from the difficulties of the past two years, and it was appropriate timing considering the age of existing stock.
"The working group spent many hours in selecting Millennium Quest and we hope that the innovative, bespoke display that they have designed will give everyone a lift and entice people in to the town to support local businesses and to meet up with family and friends."
The Christmas lights are due to be illuminated from Saturday 20th November and the Town Council is currently working with the Town Centre Management Team to organise the switch on event on that date, with details to follow.