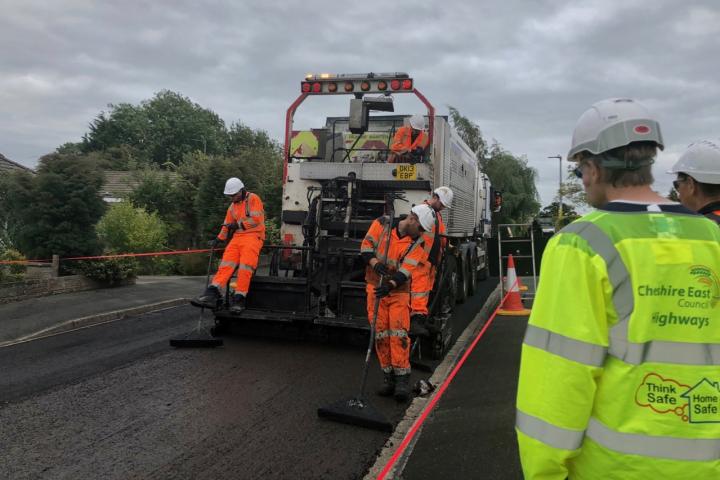 Last week members of the Highways and Transport Committee considered a report on the work done to date and the proposals for implementing the recommendations of the Highway Service Improvement Plan.
During the meeting on Tuesday, 21st September, the chair of the committee informed members that it would take 400 years to repair Cheshire East's road network if investment from government continues at the current level.
During the last financial year the Council's Highways Service received 33,287 new service requests and the National Highway and Transport (NHT) survey indicated the level of customer satisfaction with the Highway Service is 46%.
Discussing the state of the highways network and high level of complaints Councillor Barry Burkhill said he would imagine this is because "the highways network is in such a state", "due to chronic underfunding of the highways maintenance service".
He said "What is needed to actually maintain the present poor level, we need about £30 million a year."
Adding "If we're only getting £15 million, and £19 million last year, the poor state of our roads is only going to get worse and worse so government is going to have to address this."
"If we do want, and everyone does, an improvement in our roads we can only get it if we get a fair grant from government to do that."
Councillor Craig Browne, Chair of Highways and Transport Committee, responded "The funding of the highways service by central government simply is inadequate and we need to be honest."
"It is incumbent on all of us to lobby our MPS, to lobby government. We're responsible as a highways authority for about 1700 miles of carriageway and using the government's calculation formula the replacement cost of that 1700 miles is about £6 billion. This year as we've heard we've received £15 million from the DFT towards the maintenance of that network.
"Now the mathematicians among you will recognise that that £15 million represents a quarter of the 1% of the £6 billion that's needed to replace the network. Or to put it another way, at the current levels of investment it will take 400 years to repair the whole of our network. Now that's a sobering thought, but it represents the reality of the situation we face.
"So yes, we should and are trying, to do everything we can in terms of implementing the recommendations of the highways improvement plan but if the money isn't there to back it, the on the ground improvements that our all our residents expect to follow will not actually take place."
Vice chair of the committee, Councillor Laura Crane proposed that the Chair of the Committee writes on behalf of the council to the DFT, putting forward their concerns over the funding shortfalls and seeking additional funding, which members supported unanimously.