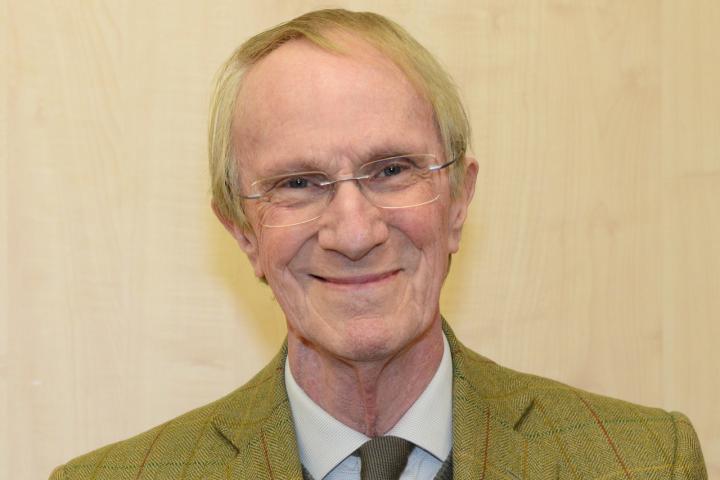 The candidates for the vacancy on Cheshire East Council, representing the Dean Row Ward, for this month's election have been announced.
Residents in the Dean Row Ward will have the choice of four candidates when they go to the polls on on Thursday, 2nd September.
The candidates standing are:
Lata Anderson - Residents of Wilmslow
James Booth - Green Party
Birgitta Hoffmann - Liberal Democrat
Frank McCarthy - Conservative Party
I will published brief interviews with each of the candidates who respond to my request in the order received.
Frank McCarthy - Conservative Party
Please tell me about yourself – occupation, how long have you lived in Wilmslow, interest, family?
We have lived on Summerfields for over three decades. I bought my house 'off plan' when most of the estate was still nothing more than the remnants of the RAF base, and watched as most of the area was developed. This was in the days long before the A34 bypass was built, and access to the estate was simple – you turned off Manchester Road at The Bluebell onto Dean Row Road, and Pinewood Road was first turning on the right!
During this time, I was Audio Manager North Region with the BBC, having previously being a senior Sound Engineer in Wales, specialising in orchestral music, opera and major outside broadcasting events. When the BBC closed the region's operations on Oxford Road, Manchester, I moved into education and worked for 15 years at Wilmslow High School in the science and ISS departments. Whilst there, I ran the school's computer club for over ten years. I am now retired and live with my wife, Dorothy, a former primary school teacher.
Are you a member of any local groups or societies?
I have been a member of Wilmslow Town Council for the last six years, serving on the Community and Order Committee, which I chair, as well as the Planning and Finance Committees, the Neighbourhood Plan Implementation Committee and the Evans Arts Trust. I am presently Vice Chairman of the Council.
I am a member of the Rotary Club of Wilmslow Dean and am actively involved in the annual Swimathon, Scarecrow Festival and Christmas Santa Collections.
I was a member of the Wilmslow Show Committee for over twenty years, and its chairman for fifteen, transforming it from a small horticultural show to the large family event we know today.
Why have you decided to stand for election as a county councillor?
As a member of our Town Council for the last six years, I know how much we are able to contribute to our residents, but from my previous experience, I realise that the major issues which affect our lives ranging from education to roads are largely governed by Cheshire East. I am therefore offering this experience together with my proven record of service in our community to work to improve the services which are so important to us.
What do you consider to be the important issues facing Wilmslow?
The most important issue facing Wilmslow at present is recovery from the Covid pandemic. It is so important that Wilmslow gets its fair share of any help
that becomes available from Cheshire East or central government, especially for our young people whose education has suffered.
One long standing problem affecting the town centre and the surrounding districts is parking. It is vital that sensible proposals for any improvement such as a multi-story car park in the town centre take into account the numbers of vehicles pre and post Covid and not based on the distorted numbers prevailing at present.
In Dean Row, the most mentioned problem, which must be tackled with urgency is highways – potholes, speeding, overgrown verges and pavements, blocked culverts etc.
What do you hope to achieve and how in the next two years?
Very simply, to make sure that any matters, from Highways to Planning pertinent to Wilmslow, and particularly Dean Row are well and forcefully represented on Cheshire East Council.
What experience and personal qualities will you bring to the role?
Voluntary service to the community has always played a major part in my life. Before moving to Wilmslow, in my home town of Cardiff, I was a member of Cardiff City Council, which in those days ran everything from education to waterworks and even the buses.
On local government reorganisation, I became a member of South Glamorgan County Council, for several years serving as the Chairman of its Education Committee and ultimately as Leader of the Council. I also served as a Magistrate.
Since moving to Wilmslow, I have continued to serve our community, being deeply involved in many town activities, including the Wilmslow Show, Swimathon, Scarecrow Festival, Cinema in the Park and six years representing Dean Row on the Town Council.
Why should Wilmslow residents vote for you?
I have lived in Dean Row for the past 36 years, and have a proven track record of working for my fellow residents. I am passionate about making our town a better place, and will always place the needs and requirements of the residents of Dean Row before any other loyalty.