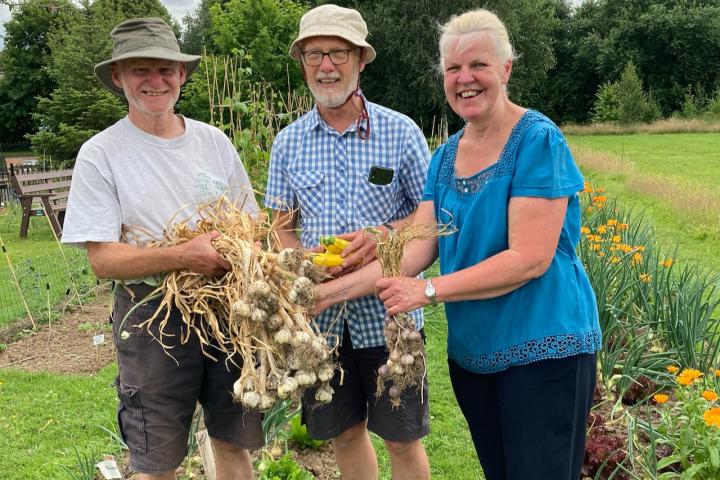 Wilmslow Community Market Garden, which is run solely by volunteers, established during the first lockdown, has given the first potato and garlic harvest to Hope Central Foodbank.
Andrew Backhouse, WCMG Committee Member says, "As well as teaching, growing and addressing climate change, helping others is an integral part of what we are about. It's been great to get referrals from the Hope Central Job Club and in turn help those who are experiencing hardship.'
Chris Murr, Hope Central says, "We are grateful for the strong support we are receiving from Wilmslow Community Market Garden, which is enabling our Food Bank to offer fresh locally sourced seasonal vegetables to the families in our community that are currently facing financial hardship. We are also excited that our Job Club is partnering with Wilmslow Community Market Garden to offer work experience, where vital transferable skills can be taught and applied. We recognise that the causes of poverty can be complex and multi-layered, so in addition to our Job Club we also run regular Money Management courses and we recently launched a Debt Counselling service."
Wilmslow Community Market Garden is hosting an Open Day on the 30th August from 2-4pm. Everyone is welcome to come along. For more information about Wilmslow Community Market Garden email [email protected]