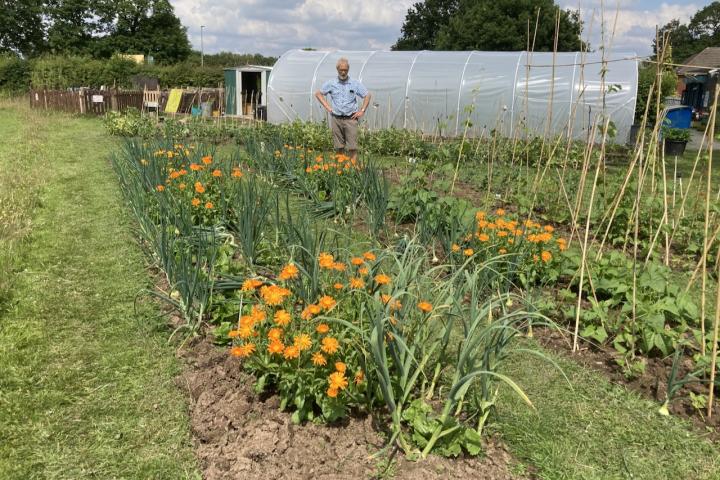 A community garden which launched in Wilmslow last year is inviting local residents to an open day next month.
Wilmslow Community Market Garden, which was set up eight months ago, is holding an open day on 30th August from 2-4pm at Oakenclough Children's Centre where visitors will be able to learn more getting involved.
Since launching over 70 local volunteers have come together across their four food growing sites, given away scores of seed kits and plants, grown a wide selection of fruit and veg for locals, have featured on BBC Radio Manchester and were recently visited by RHS judges as part of Wilmslow in Bloom tour.
The group, which is part of Transition Wilmslow, aims to set up a two-acre market garden but have found getting one large plot of land difficult. Instead, there is now a food growing garden in each corner of Wilmslow with the largest site based at Oakenclough Children's Centre.
WCMG committee member and Transition Wilmslow chair Andrew Backhouse said, "Volunteers have put in hours of work to get the food gardens up, running and producing. It is a privilege to be judged by the RHS as a part of Wilmslow's entry into Britain In Bloom and a testament to the hard work, commitment, skill and fun volunteers have shared. The Open Day plans to be a celebration of all the local effort, with produce on hand for everyone to sample."
For further details email [email protected].