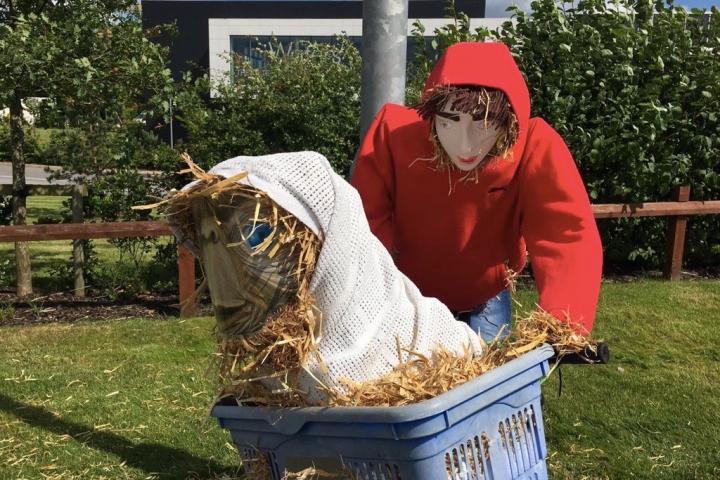 Having taken a forced break last year due to the Covid pandemic, the Wilmslow Scarecrow Festival is returning this month to bring fun and colour to the town.
Organised by the Rotary Club of Wilmslow Dean the event will run from 9th to the 17th of July, when local businesses, churches, schools, scouts, guides, fire cadets, police, pubs, nursing homes and local residents are urged to go scarecrow crazy.
Andrew Taylor, Secretary of Wilmslow Dean Rotary, said "As you can imagine, the Covid pandemic has created all sorts of pressures on people, organisations and businesses, and means that we are not in a position to run the Festival as we have done previously, with the hand held scarecrows, children's parade and links with the Wilmslow Show.
"This year we are asking people and organisations to build and enter a Scarecrow in the Festival, place them outside their homes, businesses, school or other premises, and then get family and friends to sponsor them via the website. People who don't wish to build a scarecrow can also donate directly to the Festival."
The funds raised, either by donating to the Festival or sponsoring individual scarecrows, will support organisations and charities that can help to improve peoples mental health in the local community.
Information about the entering the Festival, making scarecrows, together with a system for making payments online is available on the wilmslowscarecrow.com website.