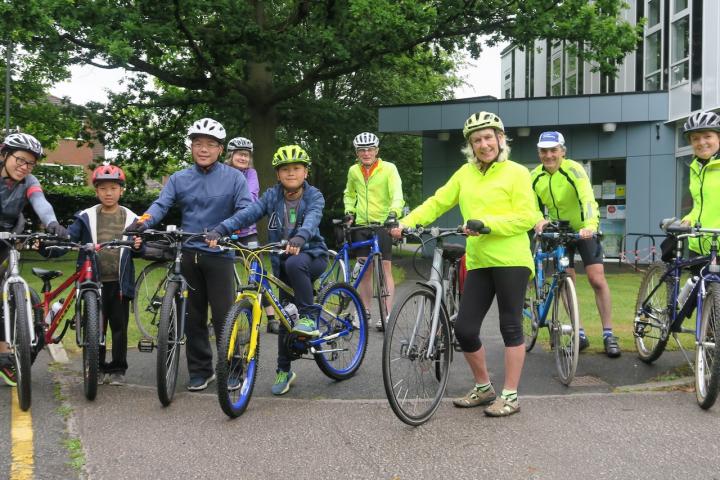 CycleWilmslow, the voluntary community group which advocates cycling for leisure and utility, led its first free family-friendly bike ride of the year, on Saturday 3rd July, after a COVID-enforced break.
Heavy rain earlier in the day may have deterred some potential participants - but those that took part in the ride along quieter roads and paths enjoyed lovely weather.
A group spokesperson said, "It was wonderful to be back out, inspiring people of all ages to enjoy the wonderful routes to cycle in the vicinity of Wilmslow. This ride took in Newgate, Lindow Moss, Mobberley, Fulshaw and the Carrs."
The group hopes to organise a follow-up ride in August, Those wishing to be kept informed can subscribe to the mailing list via [email protected].
A group spokesperson added "Any household wishing to join the group can do so via the cyclewilmslow.org.uk (there is a discretionary £10 subscription per annum, to help meet the running costs of the group - including affiliation to Cycling UK).
"The group is currently fundraising to produce an update of its Wilmslow Area Cycle Guide - which is distributed free to local residents (the last edition was published in 2018). It has, so-far, received generous support from Handforth and Alderley Edge parish councils and Wilmslow Town Council. Any local business or resident wishing to sponsor the map is asked to get in touch, via the above email address."