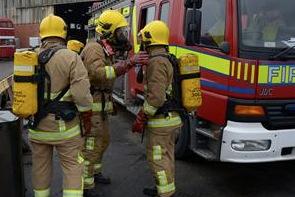 Firefighters were called to reports of an animal rescue on Holly Lane in Wilmslow at 7.45am on Wednesday, 5th May.
Three fire engines attended the incident along with two specialist animal rescue units. On arrival they found that a horse had its leg trapped in a bar in the stable.
The crews used specialist hydraulic tools and kickboards to release the horse safely, it was then passed to the care of its owner.
Firefighters were detained at the scene for around 45 minutes.